Live and experience excellence
The Valtellina experience
LA GATTA IN VALTELLINA MEANS
Conviviality, Nature, Food and Wine
A complete experience, created to discover all the excellence of a land and a family's history. Embrace the full beauty of its grape varieties, discover a timeless abode where harmony and conviviality reign supreme. Live your experience at a vineyard, so that you can savour the taste and excellence of Valtellina wines.
Experience moments of pure conviviality at La Gatta Estate.
The doors of our Estate are open and ready to become a unique space dedicated entirely to anyone who wishes to discover and visit a winery immersed in nature and the pure taste of Valtellina tradition.
Stroll through the vine fields in the great outdoors and immerse yourself in the beauty of breathtaking landscapes; discover the sixteenth century Monastery restored to its former glory, along with its history; savour the flavours of a typical aperitif and superlative wines of Valtellina.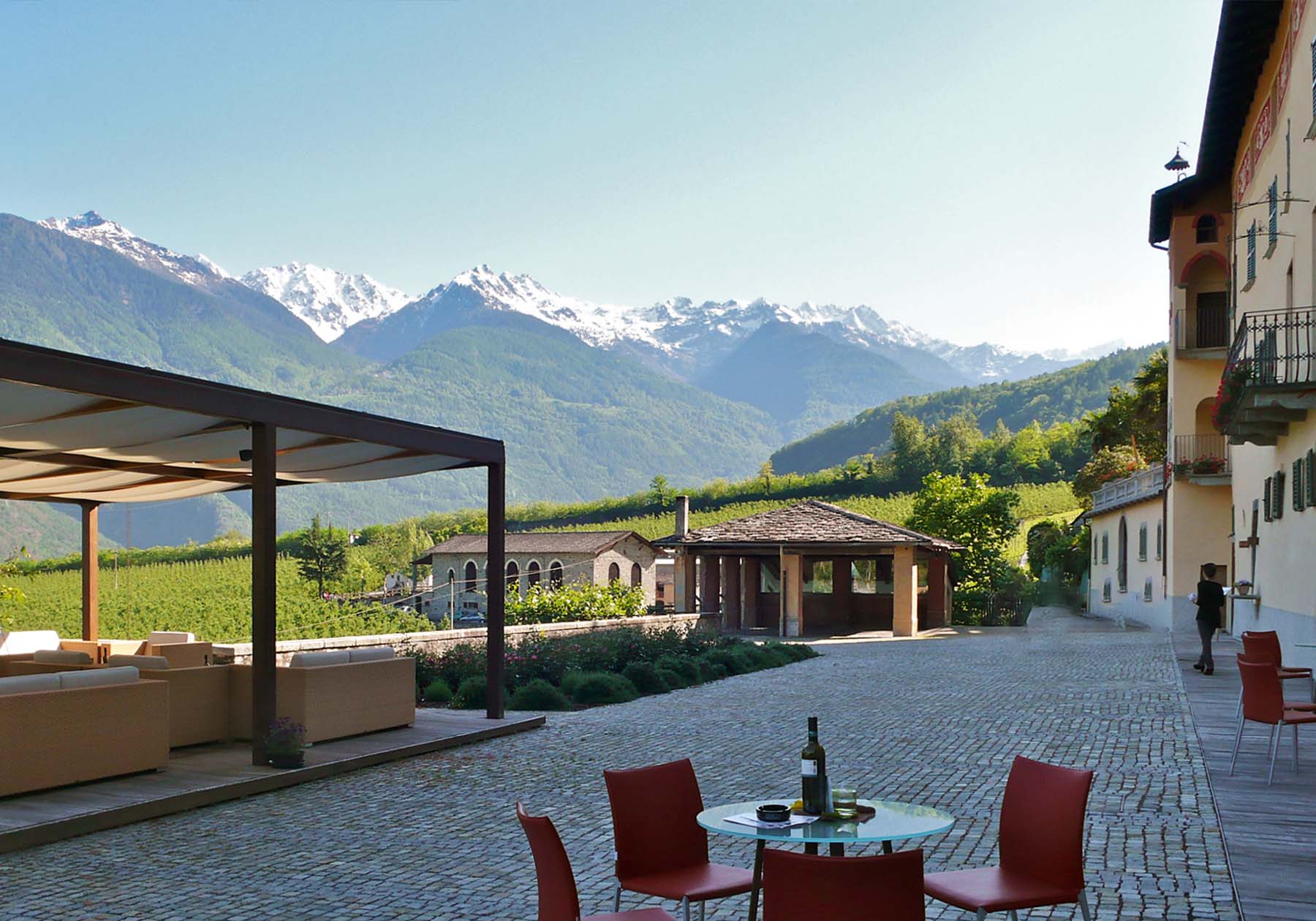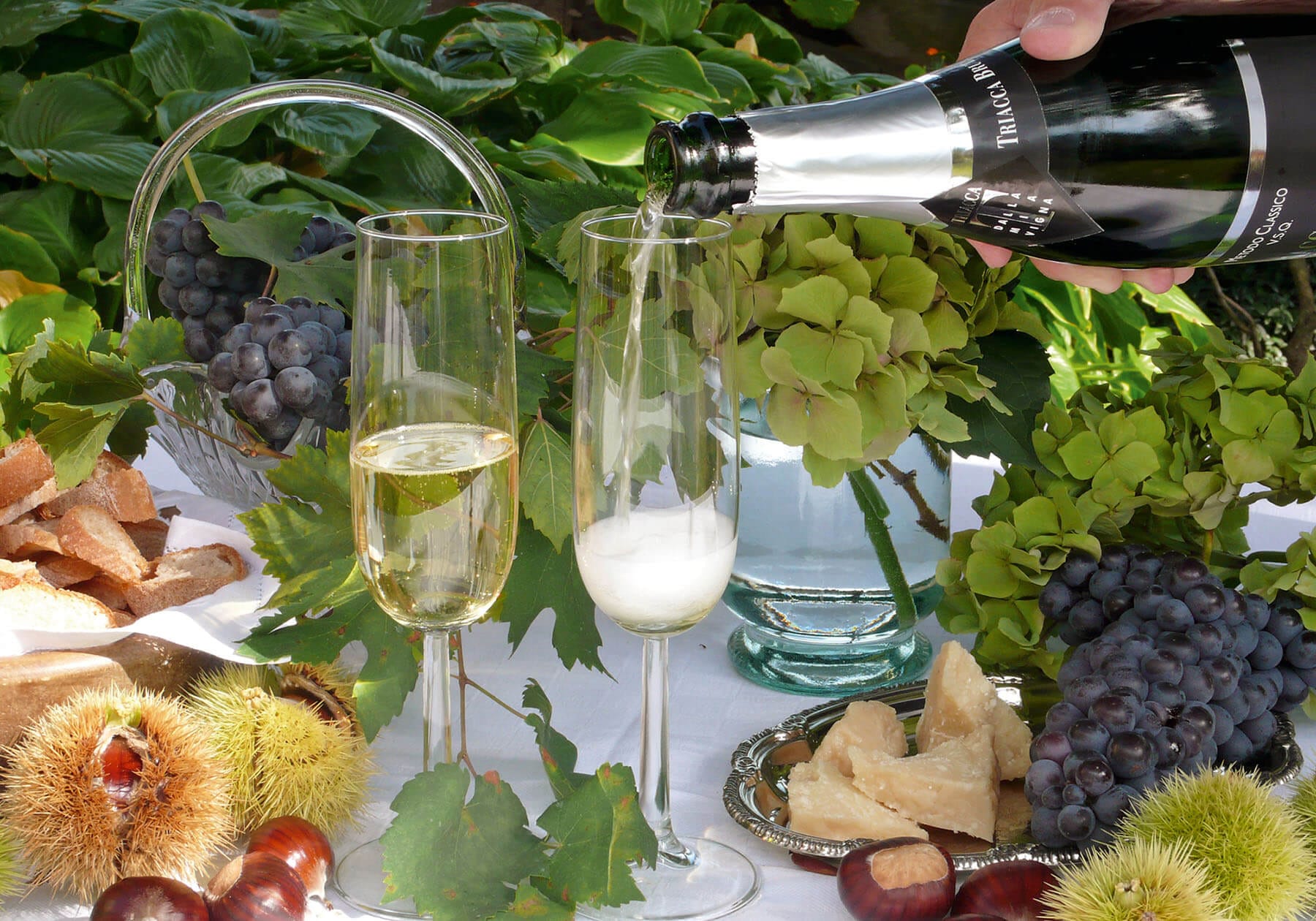 Enjoy the Drinks and Dinner Buffet at La Gatta, an evening rich in aromas, flavours and wonderful landscapes. In the enchanting setting of the sixteenth century Monastery, savour genuine products of local tradition, paired with refined wines from our cellar; sit back and take in all the magic of our land.
Our wish is for you to enjoy all the goodness of authentic Valtellina cuisine.
Pizzoccheri, typical cold cuts and cheeses: the menu selection fully reflects the flavours of our land.
All of this will be accompanied by a tasting of 5 wines (included): n°1 white wine for the aperitif and n°4 red wines for the lunch.
This is how the La Gatta restaurant expresses food and wine culture and Triacca offering.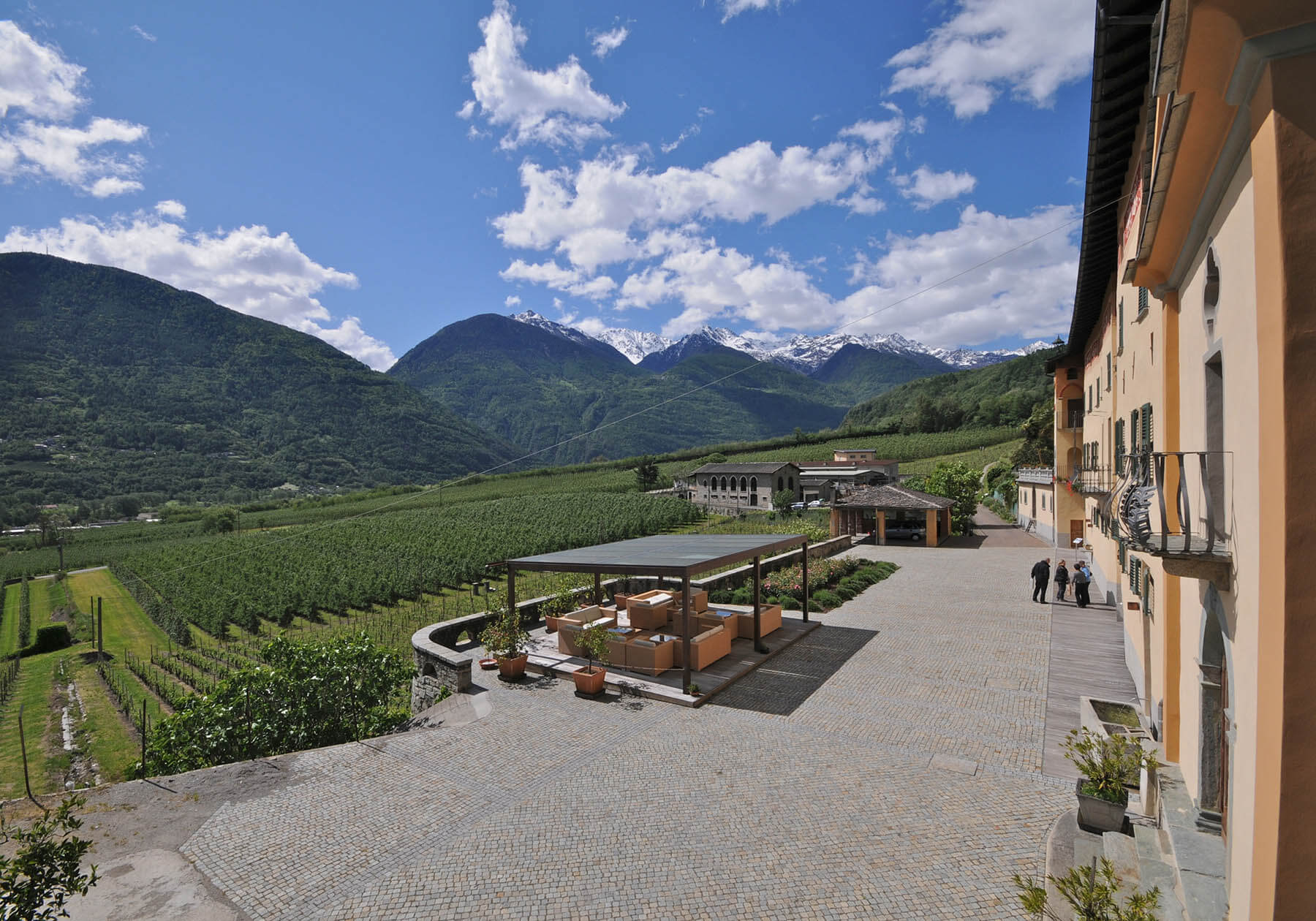 Guided Visit with Tasting
An experience created so that you can enjoy the beauty of the vineyard and breathtaking landscapes immersed in nature, taste typical local products and wines of Valtellina.
The experience includes a guided tour of the vineyard, the historic cellar, an aperitif with typical cold cuts and cheeses of Valtellina tradition, and a guided tasting of wines.
EAT AND DRINK IN THE NAME OF TRADITION
Guided Visit with Lunch or Dinner
A taste experience, created so that you can discover the traditions of an authentic winery, by tasting typical Valtellina dishes and wines.
The experience includes a guided tour of the vineyard, the historic cellar, an aperitif, lunch or dinner with a typical menu of Valtellina tradition, and a guided tasting of wines.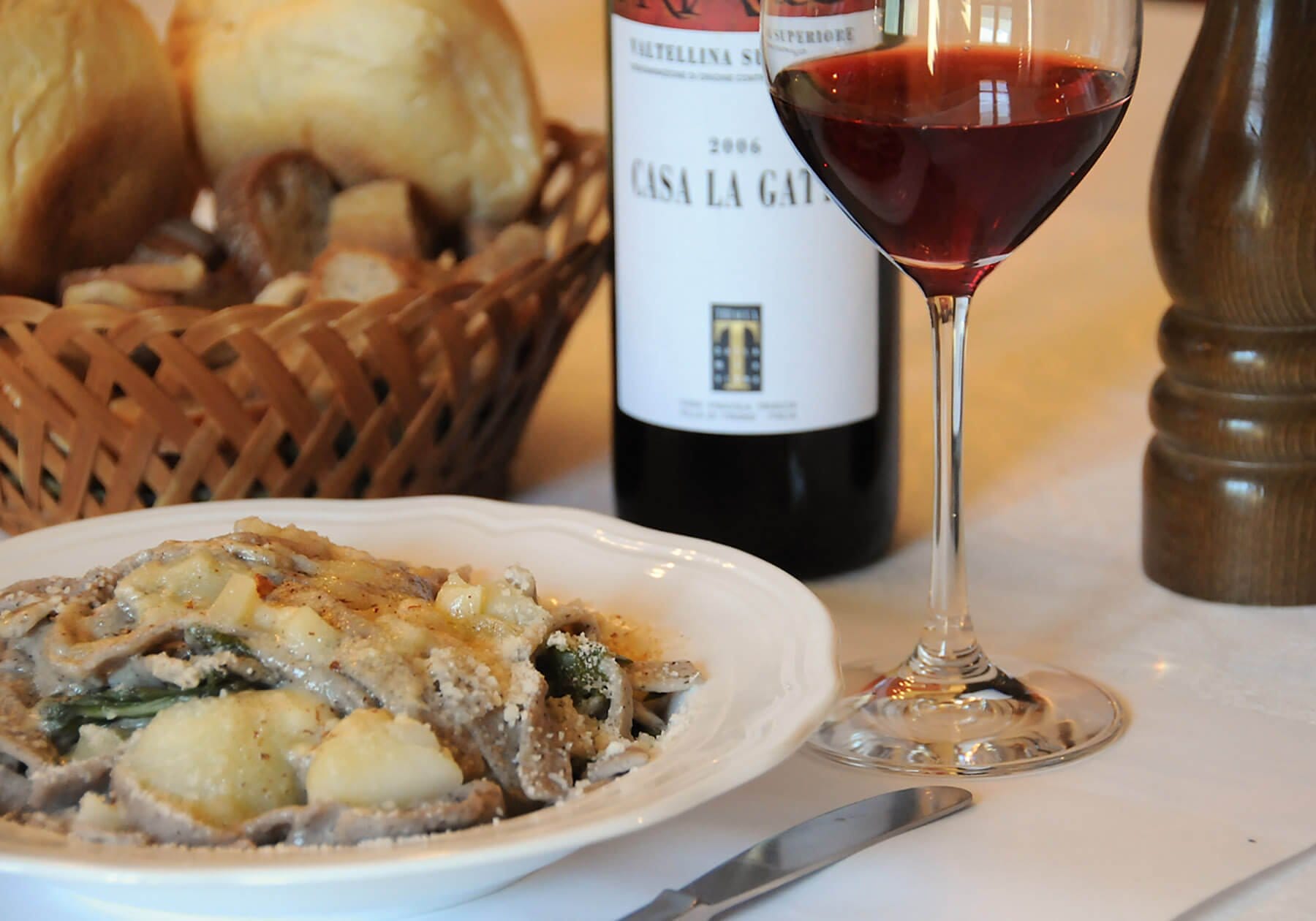 RELISH BEAUTY AND GOOD TASTE
A unique and convivial experience, in full harmony with the splendid natural settings of our sun-kissed vineyards.
The picnic at the vineyard includes a lunch box with typical Valtellina products, a bottle of white or red wine for two and water included.
An elegant abode immersed in an enchanting location, where the natural beauty of vine fields becomes the perfect fairytale setting that makes every single moment unique.
With its ambience of the location and facilities, La Gatta is the perfect venue for your events: surrender to its allure and style.
From set-up to cuisine, our Team will provide you with a complete service, for impeccably organised events.
*Remember to inform us of any allergies or intolerances when you book, so that we can provide you with the best experience in Valtellina!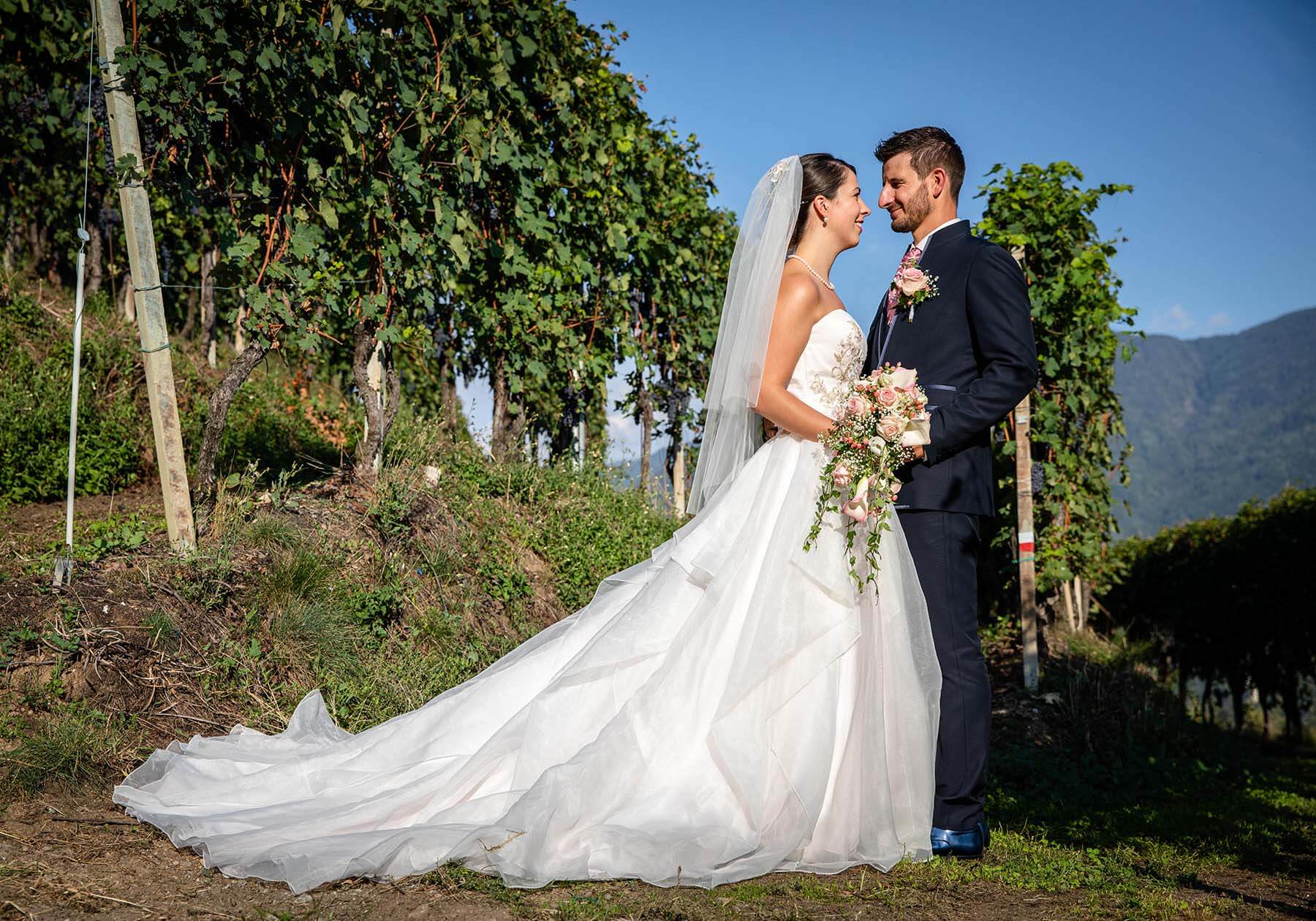 FIND OUT MORE ABOUT LA GATTA ESTATE

Write to us here
Fill out the form for experiences at the vineyard, the organisation of private events, information on production and our wines.