All the excellence of Chianti Classico and Tuscany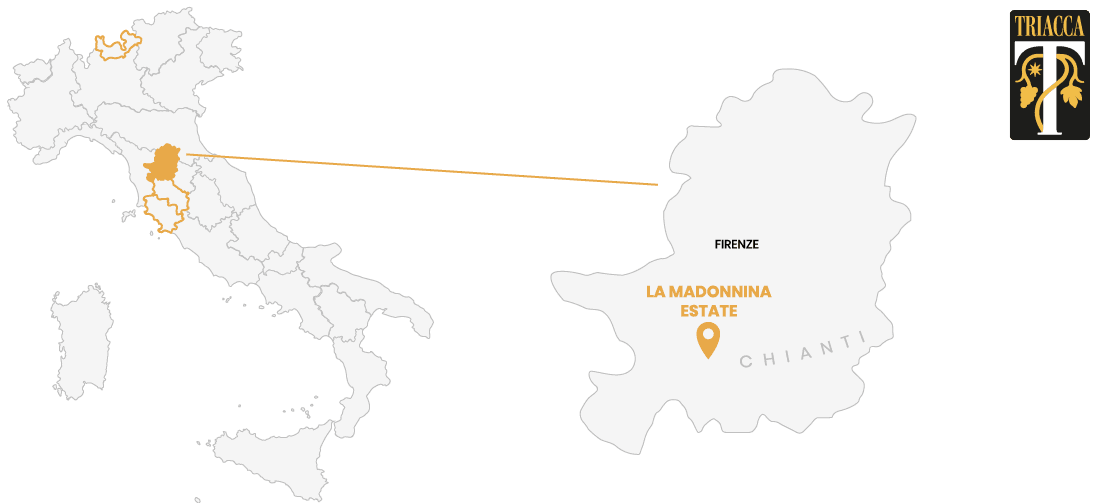 13 HA LA GATTA
10 HA VALGELLA
Immersed in magnificence, tradition and flavours
Chianti Classico Is authentic and genuine richness, not only in virtue of its nature and enchanting landscapes, but also due to the quality of its lands that give rise to Tuscan food and wine products of excellence, characterised by flavours that speak of its history and culture.
Nestled in the hills of Chianti, since 1969 the iconic Sangiovese has been cultivated on the Estate's 100 hectares of vine fields, an emblem of Tuscan wine, along with Cabernet Sauvignon, Colorino and Merlot.
At 200 to 450 metres above sea level, our vine fields produce 4,000 hl of Chianti Classico DOCG and Toscana IGT per year.
Between prosperity and diversity
On the hills caressed by the typical Tuscan climate, red grapes prosper and culminate in a wine that is a noble ruby red in colour, characterised by a harmonious and dry taste, developed by a unique terroir.
Here at La Madonnina, the product line includes the red and characteristic Chianti Classico "Bello Stento", Chianti Classico Riserva "La Madonnina", as well as the Cabernet Sauvignon and Sangiovese blends "Il Mandorlo" and "La Palaia". All this without of course forgetting the pure Cabernet Sauvignon "Falcinaia", from the Triacca Top line.
It is no coincidence that 85% grapes cultivated on the Estate are of the Sangiovese variety, and 7% are Cabernet Sauvignon. 5% of surface area is occupied by Colorino and the remaining 3% by Merlot.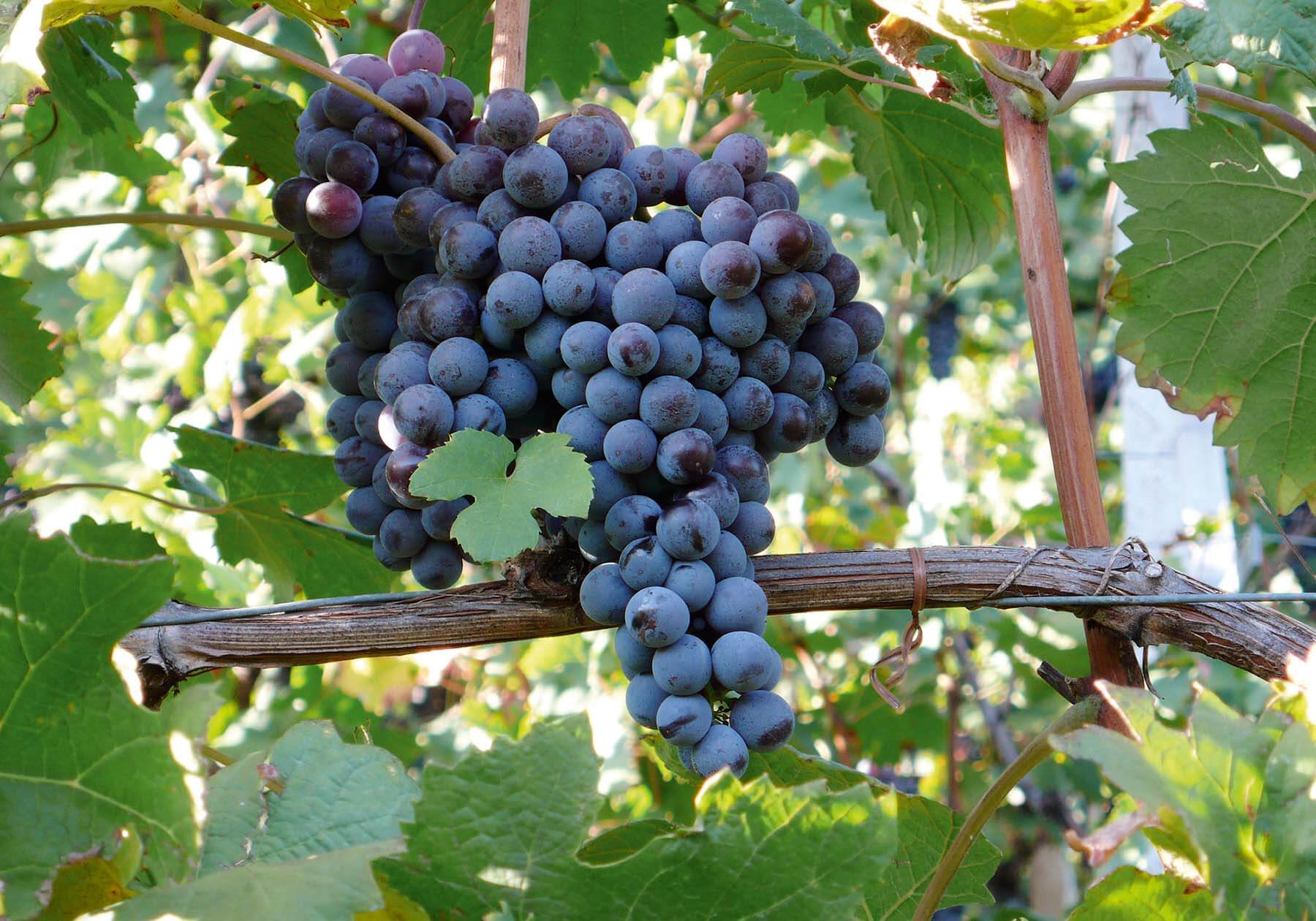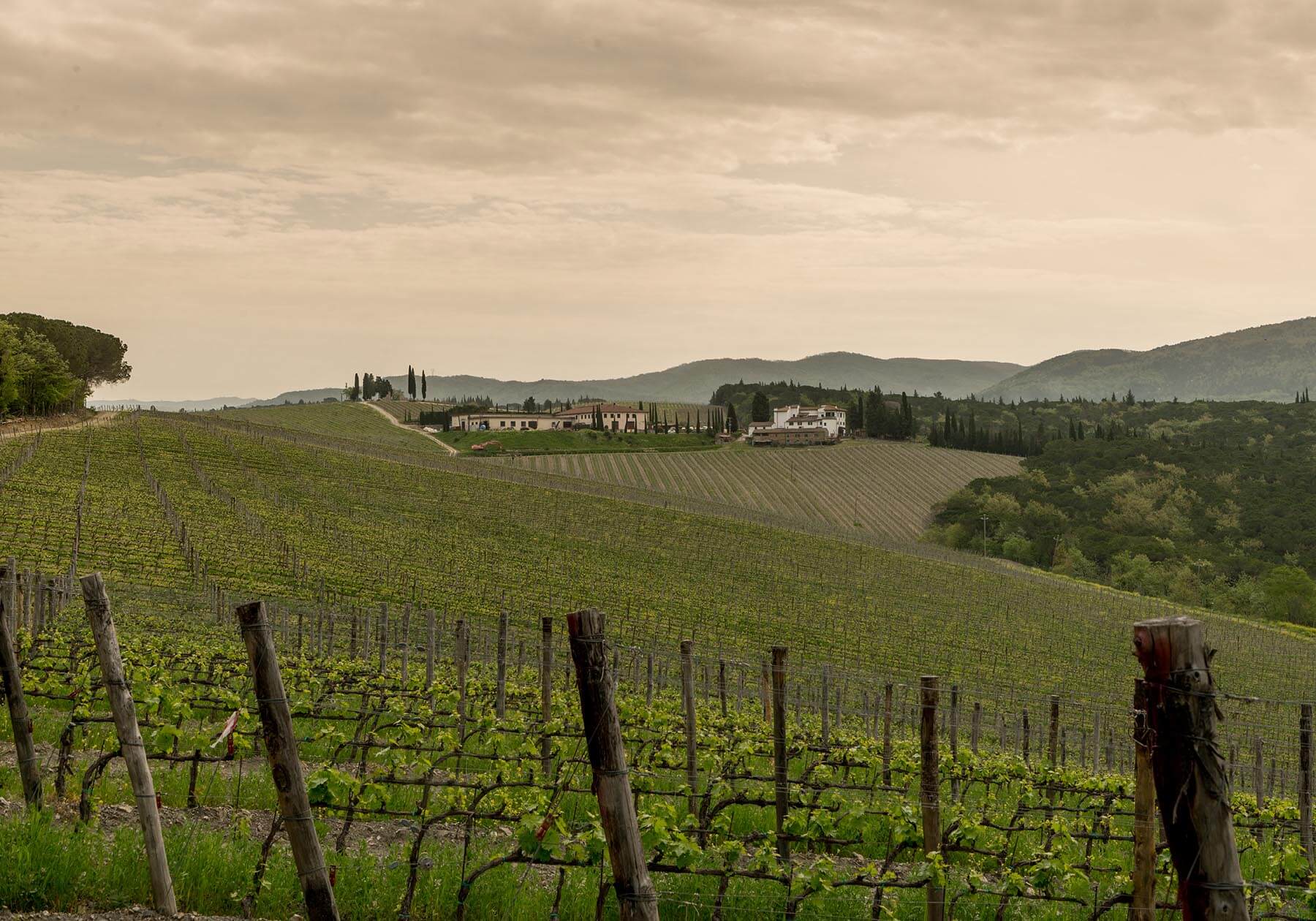 Between respect, innovation and optimisation
When we added Chianti Classico to our production areas, we restored uncultivated land, applying our farming systems and vinification techniques, while also implementing the sustainable mechanisation of harvesting and production processes.
Clear examples of changes implemented at the Estate include the three metre tall 15° inclined leaf walls and the processing of grapes in stainless steel silos at controlled temperatures.
Here, respect for the land and its fruits combined with constant study and research are inspired by a desire to nurture grapes capable of producing emblematic Tuscan wines.
La Madonnina - Chianti Classico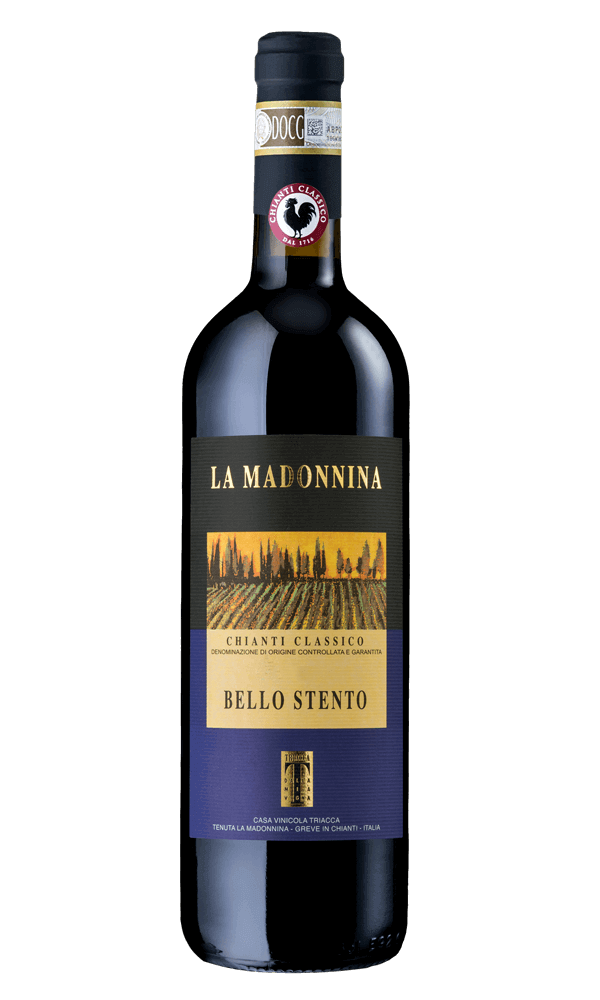 CHIANTI CLASSICO DOCG
Bello Stento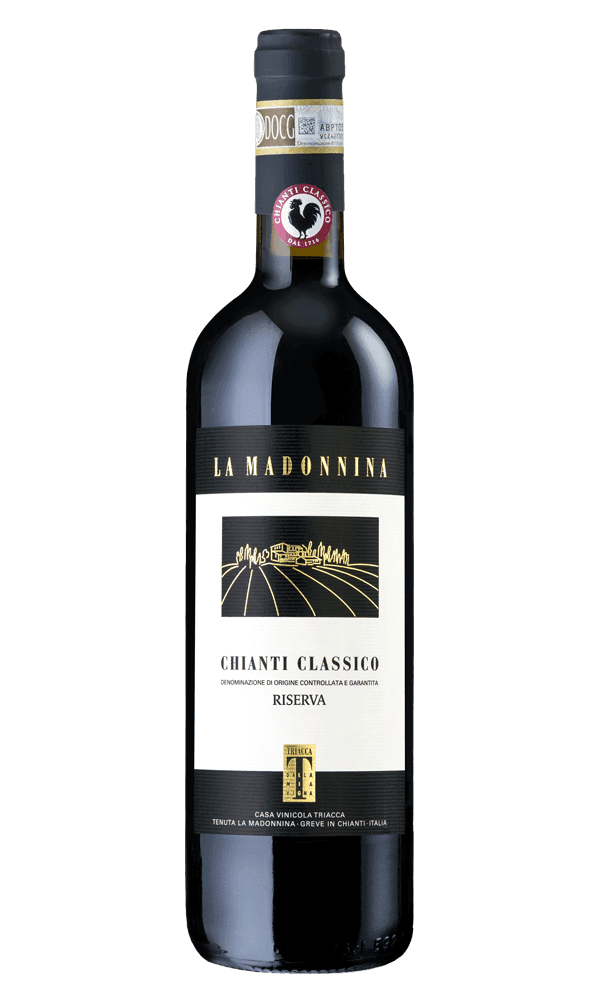 CHIANTI CLASSICO DOCG
Riserva La Madonnina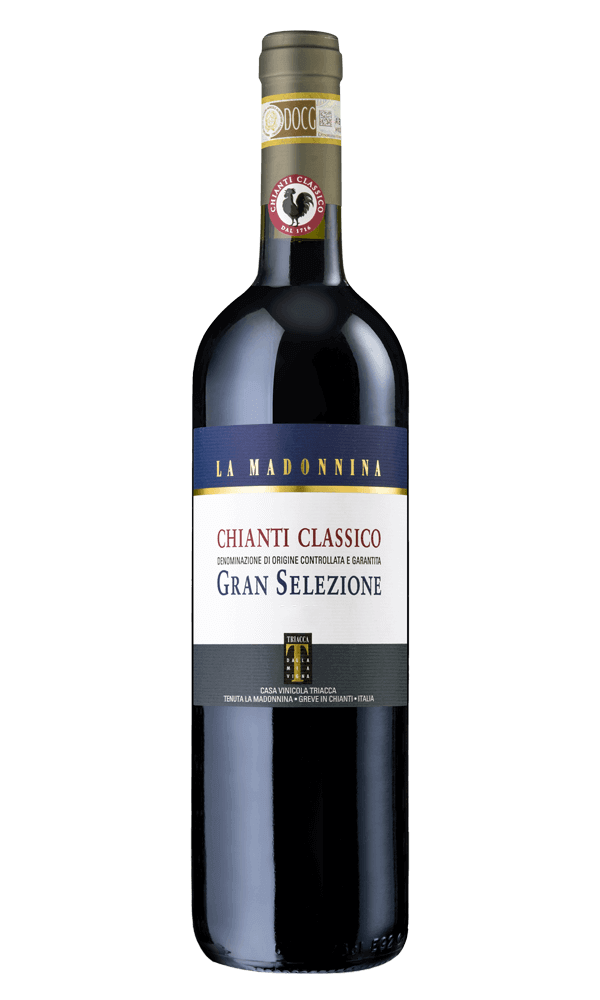 CHIANTI CLASSICO DOCG
La Madonnina Gran Selezione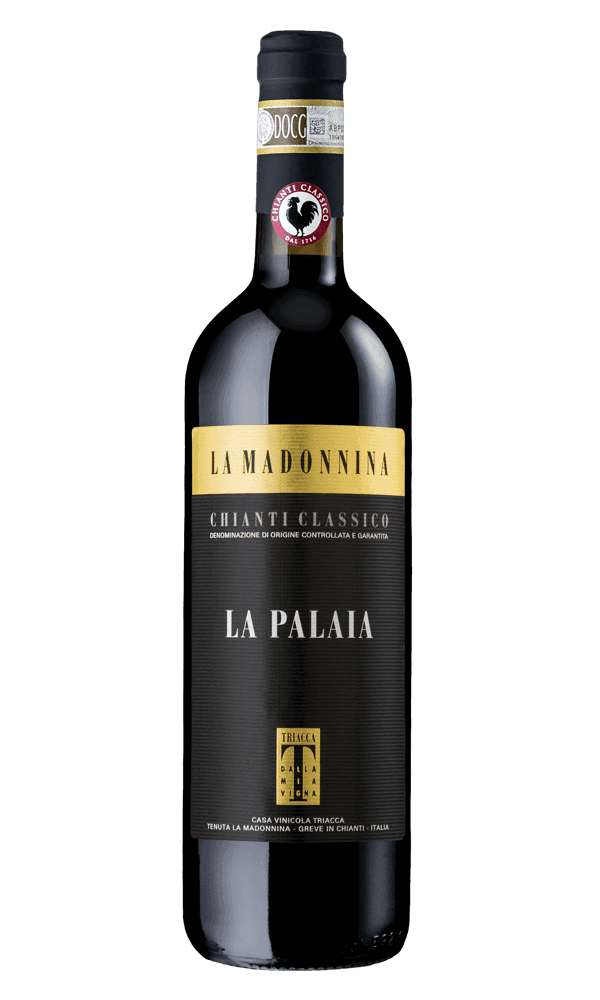 CHIANTI CLASSICO DOCG
La Palaia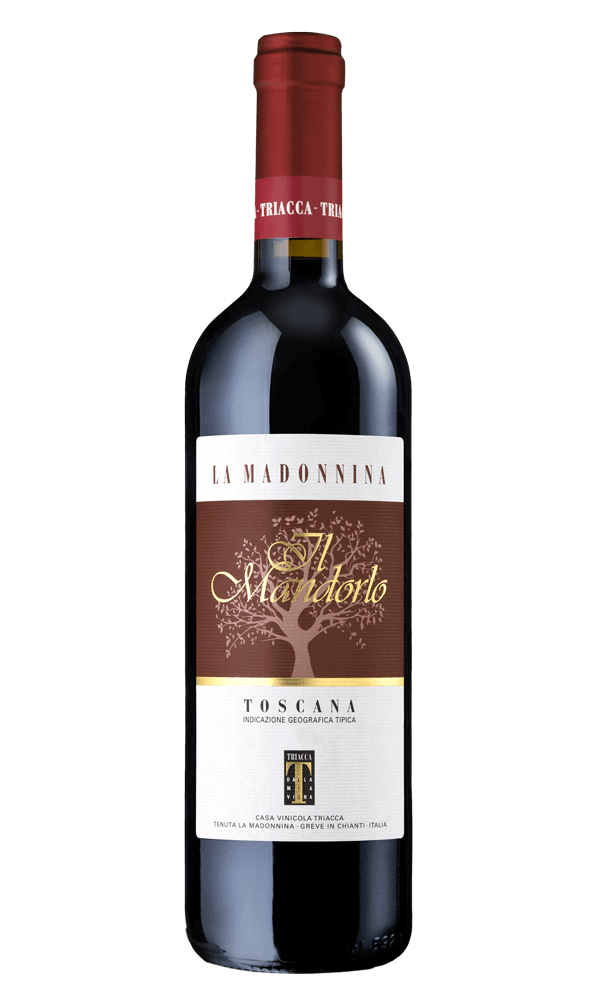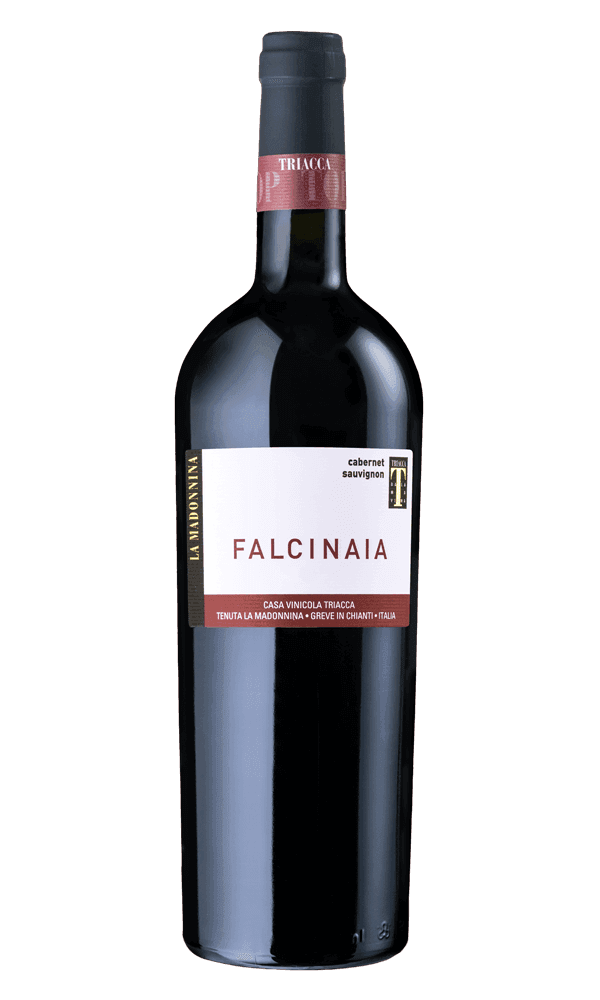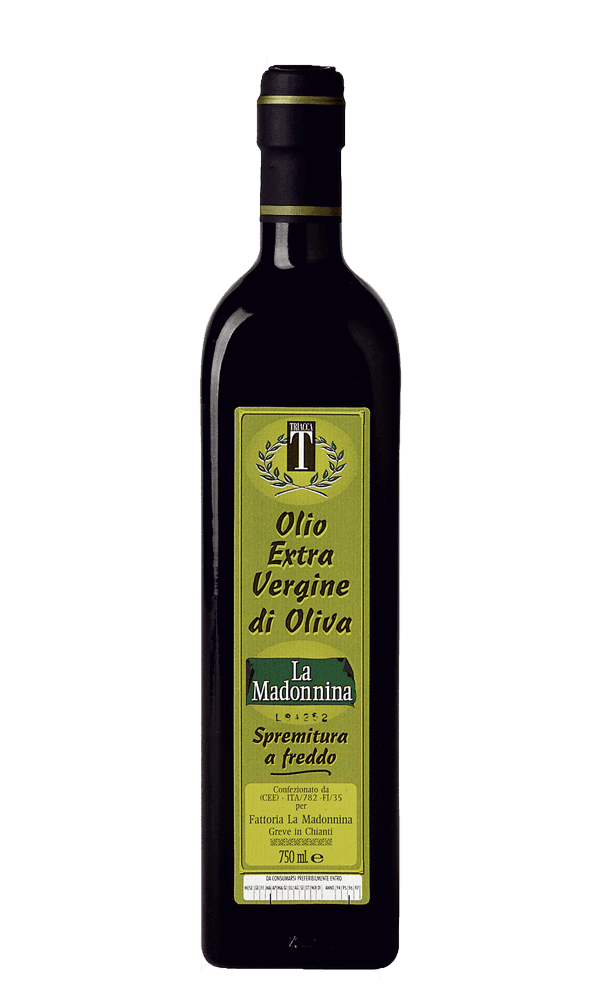 LA MADONNINA
Olio Extra Vergine di Oliva
Wines and flavours from my vineyard
With Valtellina, Maremma, Chianti Classico and Nobile di Montepulciano, we are able to provide a diversified offering of excellence in Italian wine.
Our ethos has inspired us to invest in our wine production areas and incentivise the authenticity of products, guiding their growth and processing.
Indeed, the line of Triacca brand products includes reds and whites of Valtellina, Chianti Classico, Nobile di Montepulciano, spumante, grappas and olive oils.
Discover the taste of good wine: here are our viticulture-winemaking production areas.