All the excellence of Valtellina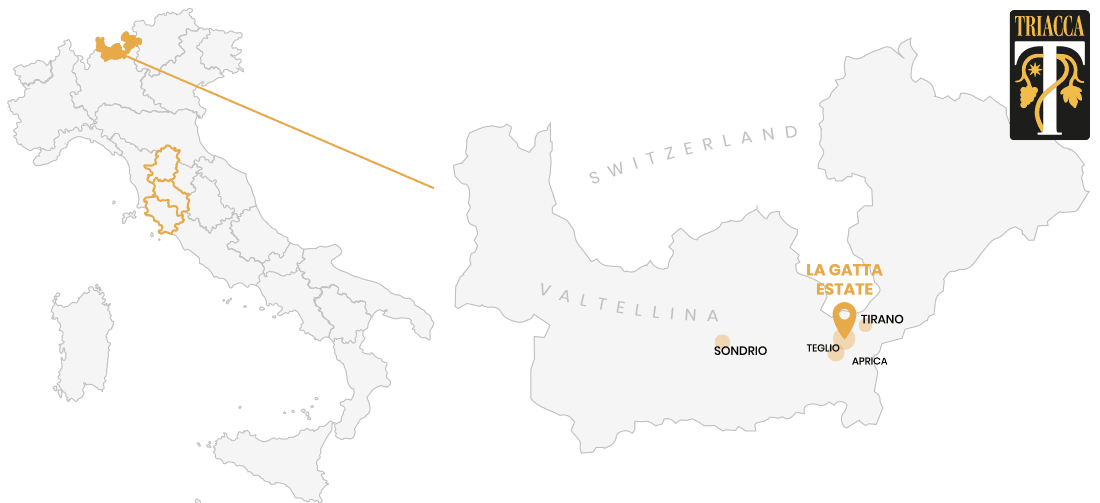 40 HECTARES
from 300 to 500 m above sea level
13 ha LA GATTA
10 ha VALGELLA
Immersed in goodness, beauty and history
Valtellina. Perpetual dialogue between nature and mankind, in a land that has truly earned itself the title of "Historical Rural Landscape", in virtue of its valleys surrounded by the Alps, its altitude and landscapes.
Since 1969, here in the Adda Valley, 40 km of horizontal terraces have nurtured our grapes, at an altitude of 300 to 500 metres above sea level, fully exploiting the Alpine climate.
The sun's energy and the freshness of the Rhaetian side, the delicate lakeside breeze and rocks bring to life and enrich Nebbiolo, Pignola, Sauvignon Blanc and Pink Muscat with character.
With 40 ha of vine fields, 13 ha at La Gatta, 10 ha in Valgella, 9 ha in Sassella, and 8 ha in Tirano, we produce 3,500 hl of wine per year, embodying the excellence of Valtellina Superiore with Controlled Denomination of Origin (DOC/DOCG), Sforzato di Valtellina DOCG and Alpi Retiche IGT.
Between richness and variety
In a protected valley like Valtellina, vine fields prosper, with grapes bursting with character and richness. The uniqueness of the terroir also ensures variety in the taste and wine offering of Triacca.
Here at La Gatta, the line of products includes reds and whites of Valtellina, Muscat, Triacca brut spumante and Nebbiolo Grappa.
It is no coincidence that the majority of grapes cultivated here are red, with 90% of surface area occupied by the characteristic Nebbiolo and 6% by Pignola. 3% is occupied by Sauvignon Blanc and the remaining 1% by Pink Muscat.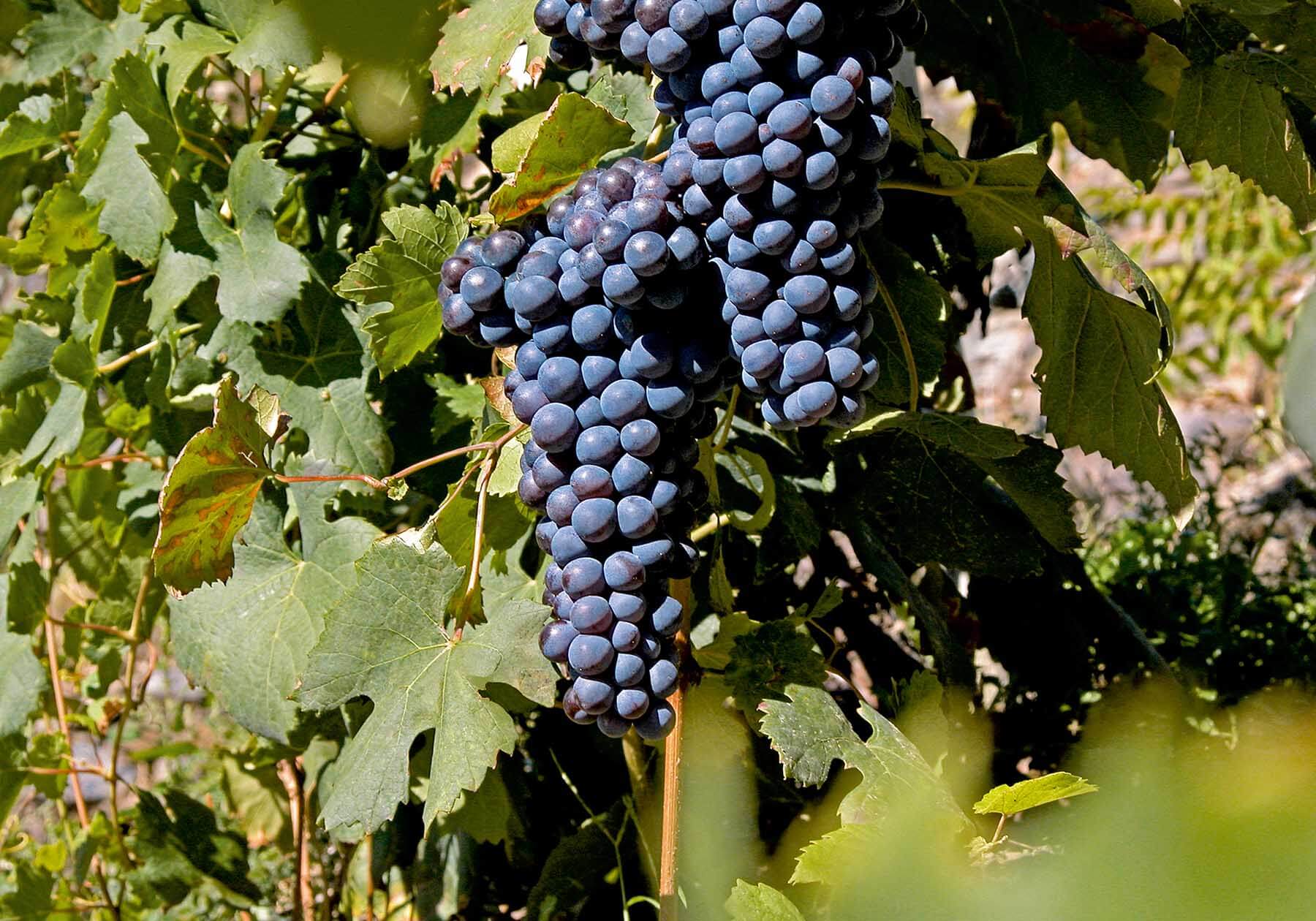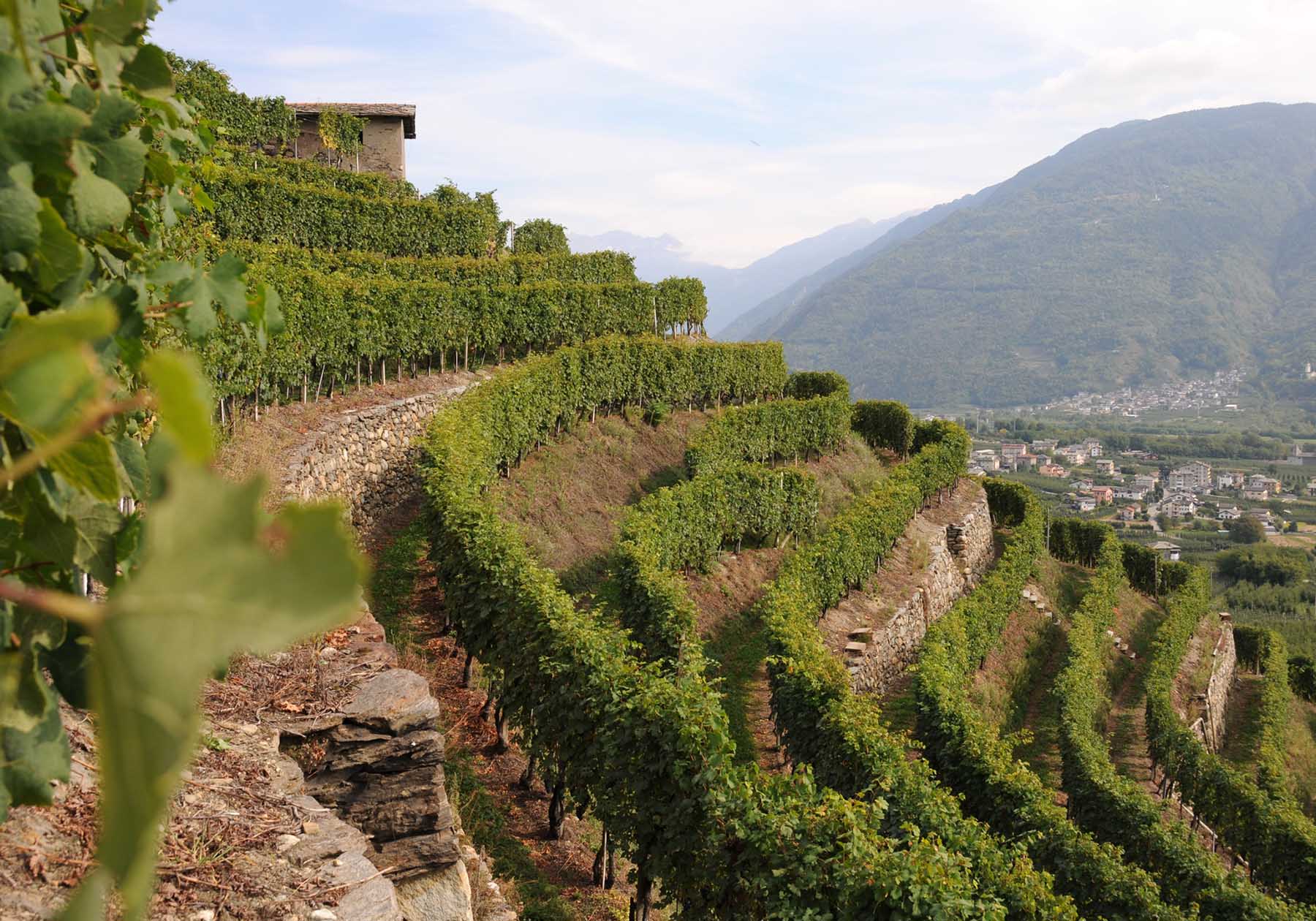 Already present in the 50s, the concept of heroic viticulture embraces and rewards difficult, yet highly rewarding farming practices, which characterise the vine fields of Valtellina.
This land, home to Italy's biggest Terrace Trail, is where a determination to move uphill and conquer steep slopes by foot while carrying all necessary tools, has brought to life the fine DOCG wines of Valtellina.
Dry stone walls, a UNESCO heritage, terraces, high altitude vine fields, the workers and a passion for farming have culminated in the legend of heroic viticulture in the Valtellina mountains.
This is how the potential of impervious yet rich lands has been unleashed, where stone after stone has been laid, bearing testament to the determination to protect, nurture and safeguard a land and its quality wines.
Between respect, innovation and optimisation
Upon acquiring lands in the Valtellina production area, we immediately invested in research and development in order to optimise work in the vine fields and unleash the full potential of what the valley had to offer.
First came the contour farming technique in the eighties, thanks to the innovative mind of Domenico Triacca, the founder of the family's wine production business. Initially shunned, this practice has has since become widespread throughout Valtellina, and requires vine rows to be positioned in an east-westerly direction, to facilitate the mechanisation of vineyard processes, the optimisation of manual labour and grape transportation.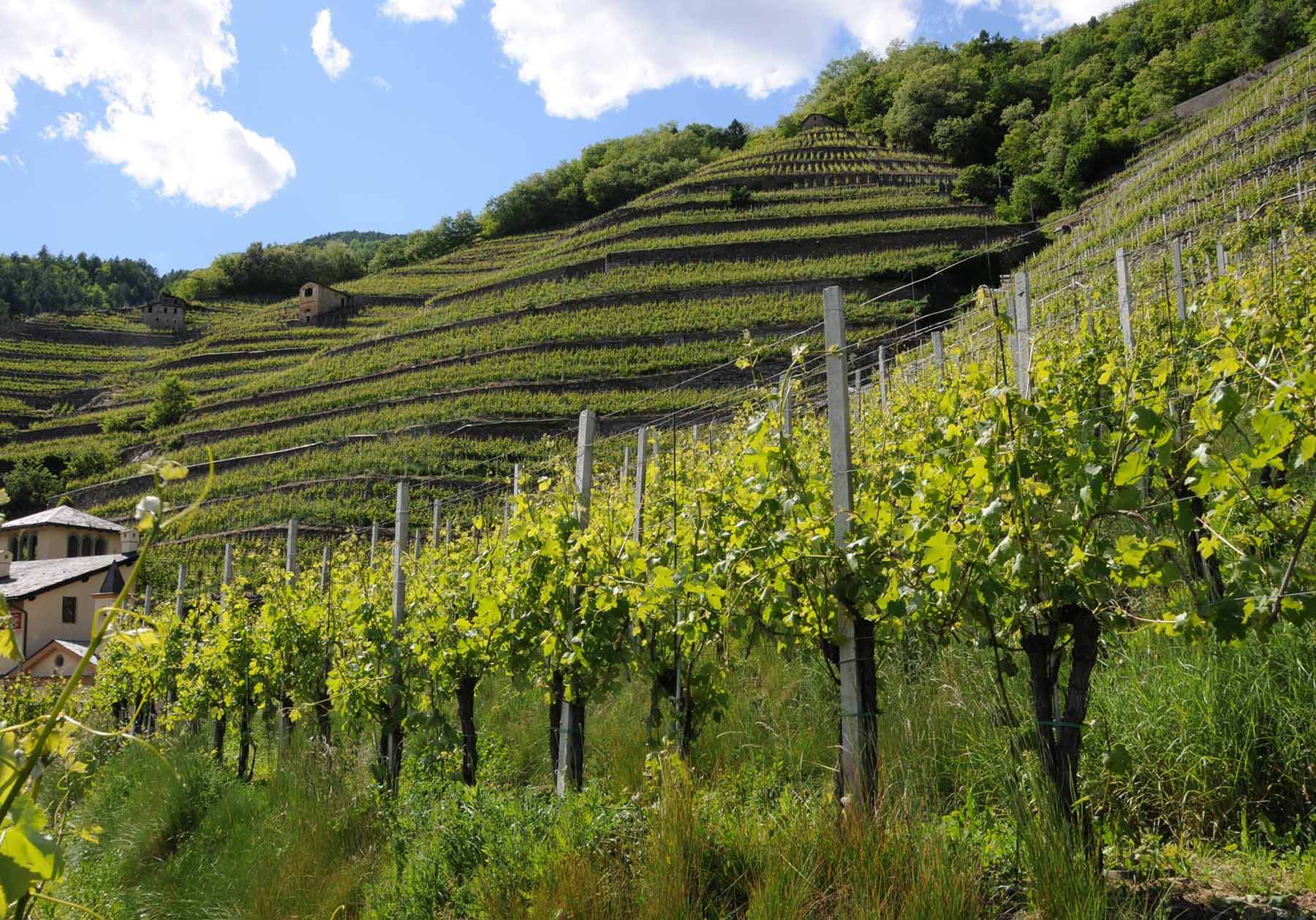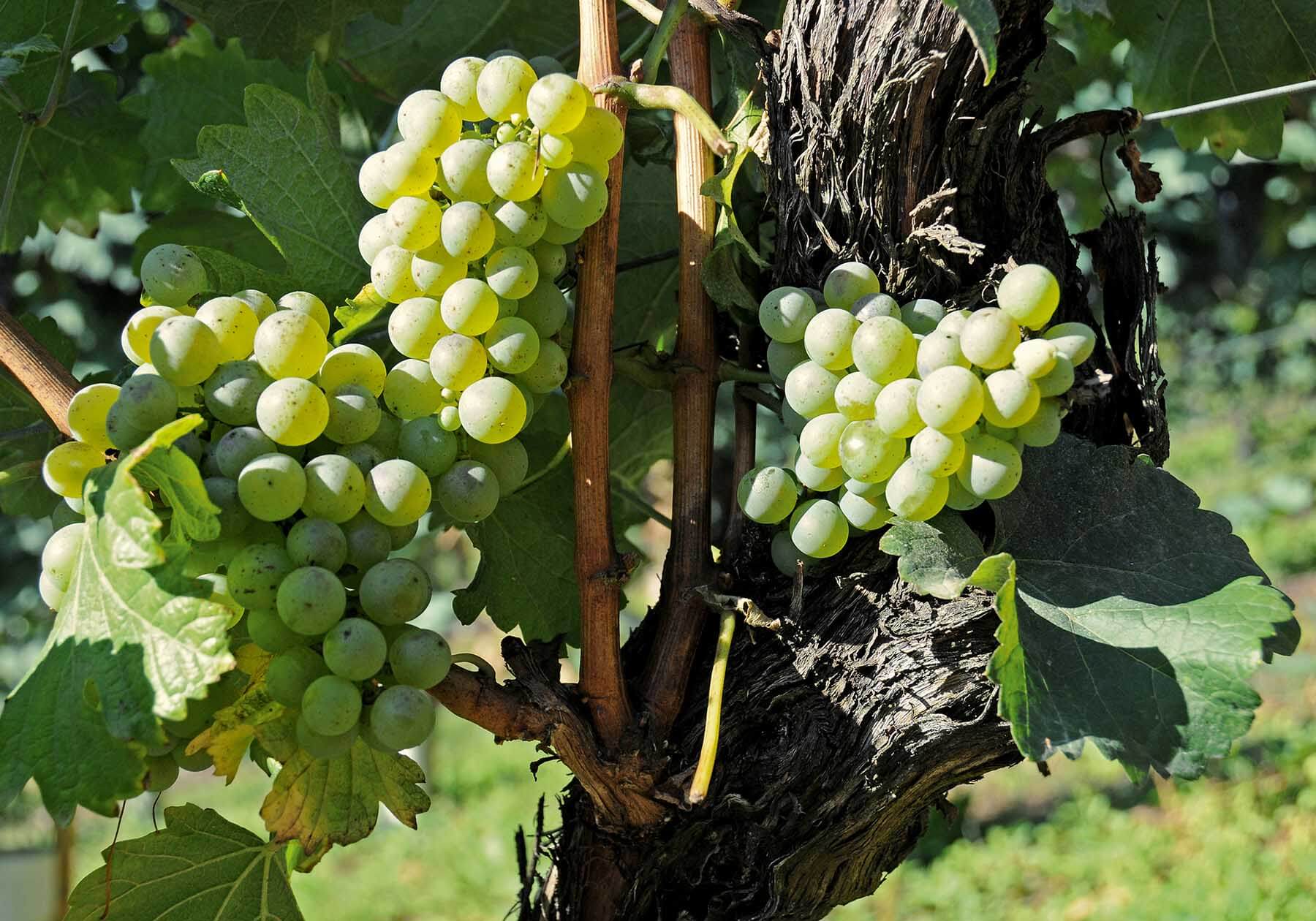 The selection of grape clones of Nebbiolo varieties is another revolutionary technique for making the most of the terroir of our vine fields in Valtellina. Here, selected production is the basis for the planting of new vine fields, which now occupy 17 hectares in total.
Raisining on the vine and ageing in barrelsare also important systems applied thanks to the innovative minds of the Triacca family. Ripe grapes are dried and then aged in characteristic wooden barrelsto obtain a wine that is a veritable symbol of our company and land.
Here innovation, respect and progress have walked hand in hand though time, enabling us to become pioneers and respected viticulturalists and wine producers in Valtellina.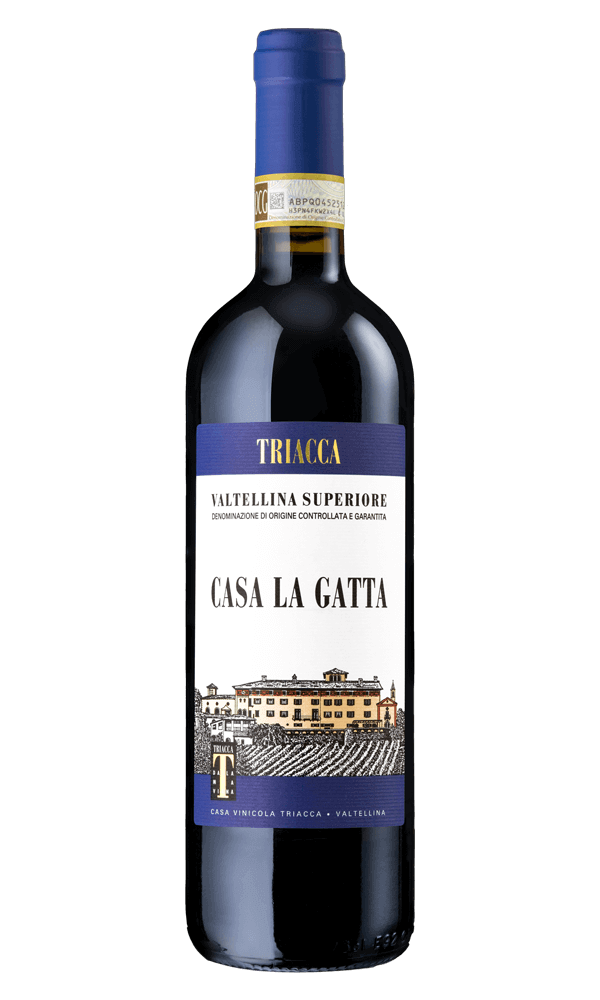 VALTELLINA SUPERIORE DOCG
Casa La Gatta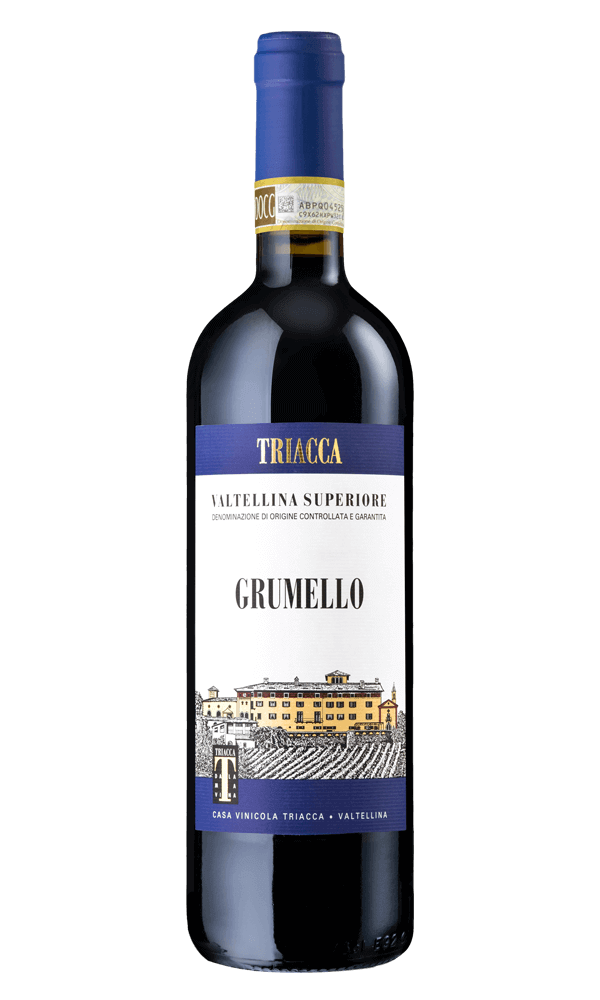 VALTELLINA SUPERIORE DOCG
Grumello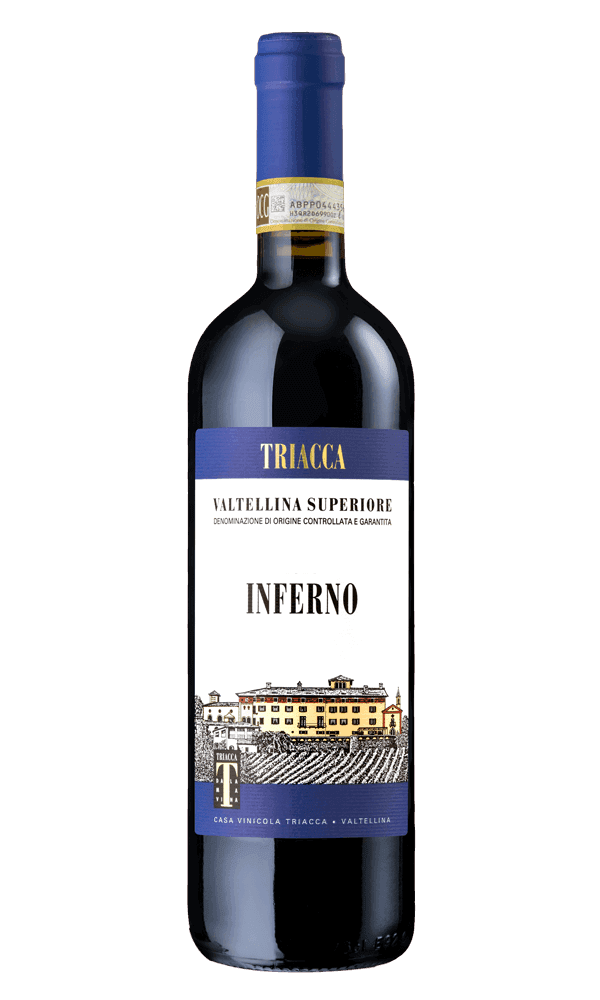 VALTELLINA SUPERIORE DOCG
Inferno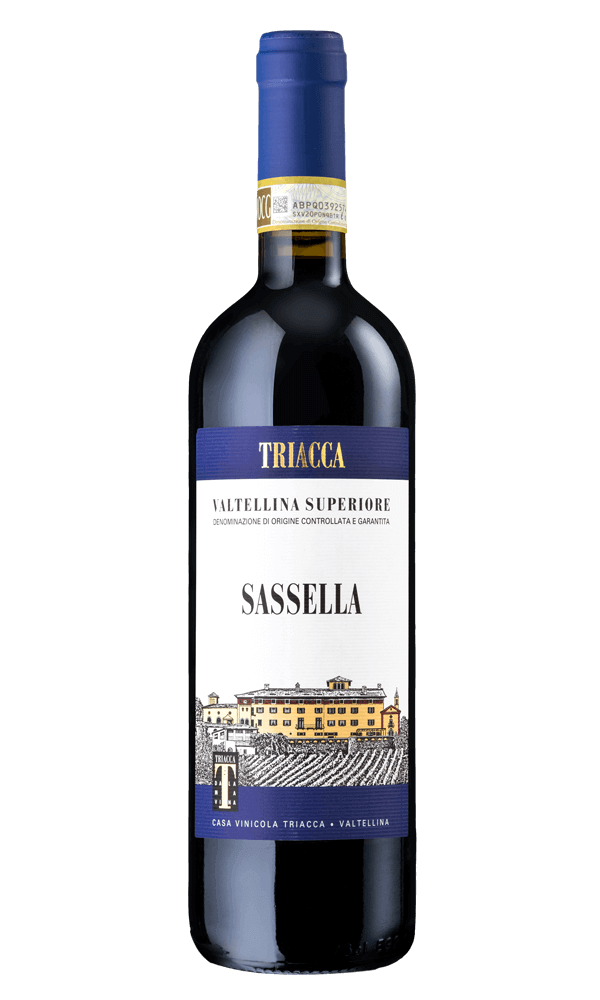 VALTELLINA SUPERIORE DOCG
Sassella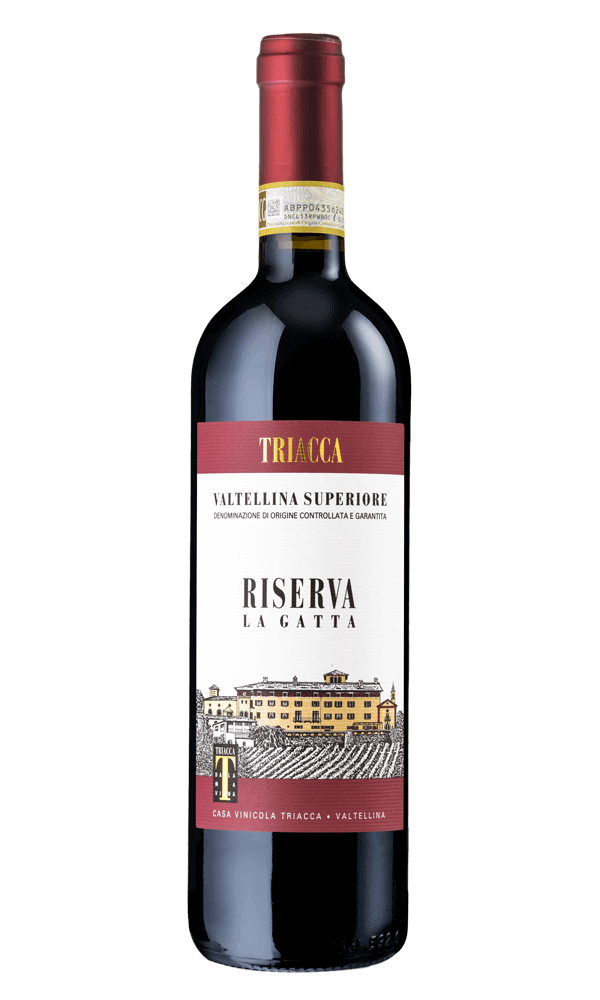 VALTELLINA SUPERIORE DOCG
Riserva La Gatta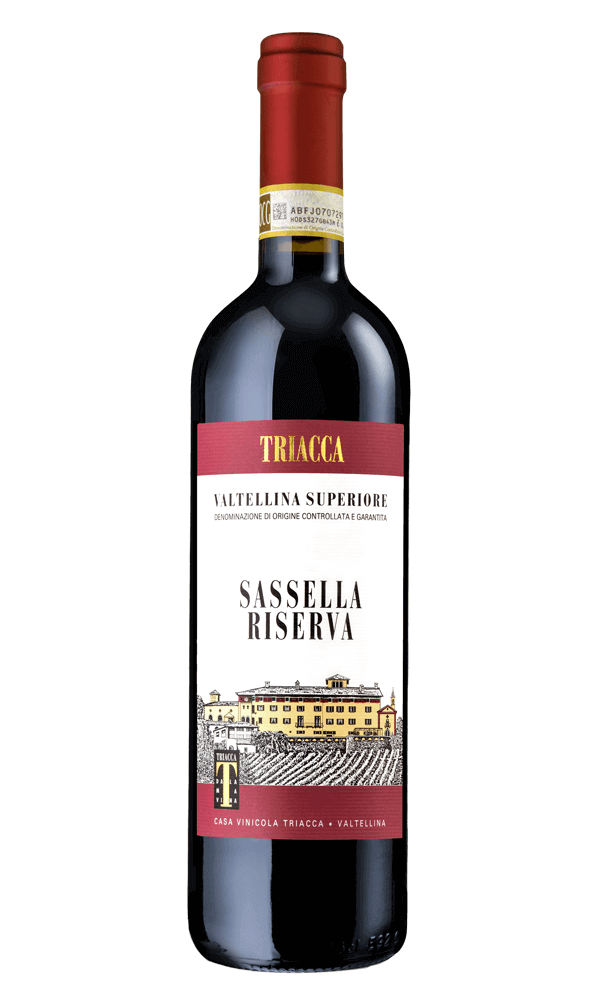 VALTELLINA SUPERIORE DOCG
Sassella Riserva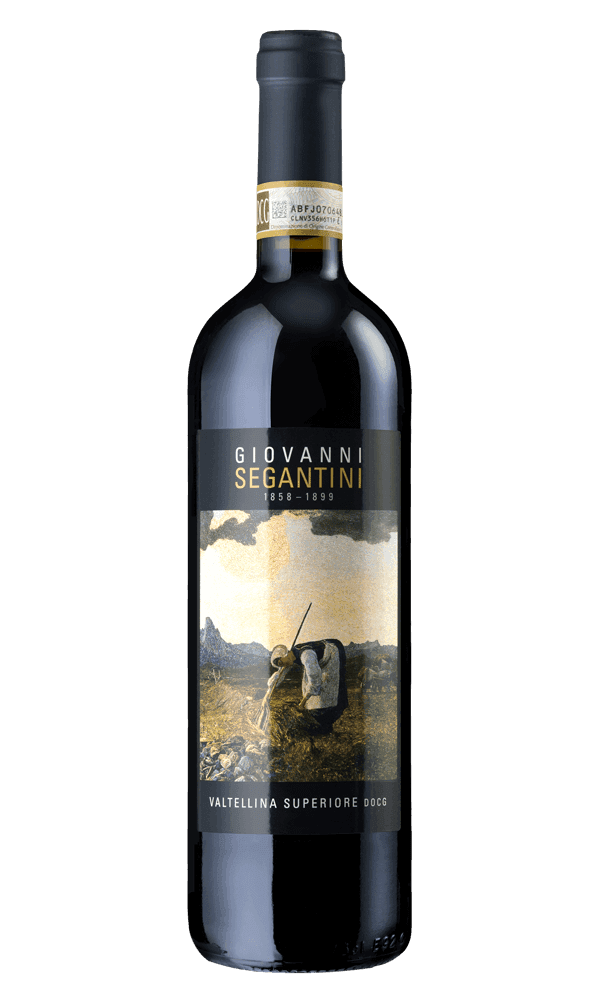 VALTELLINA SUPERIORE DOCG
Giovanni Segantini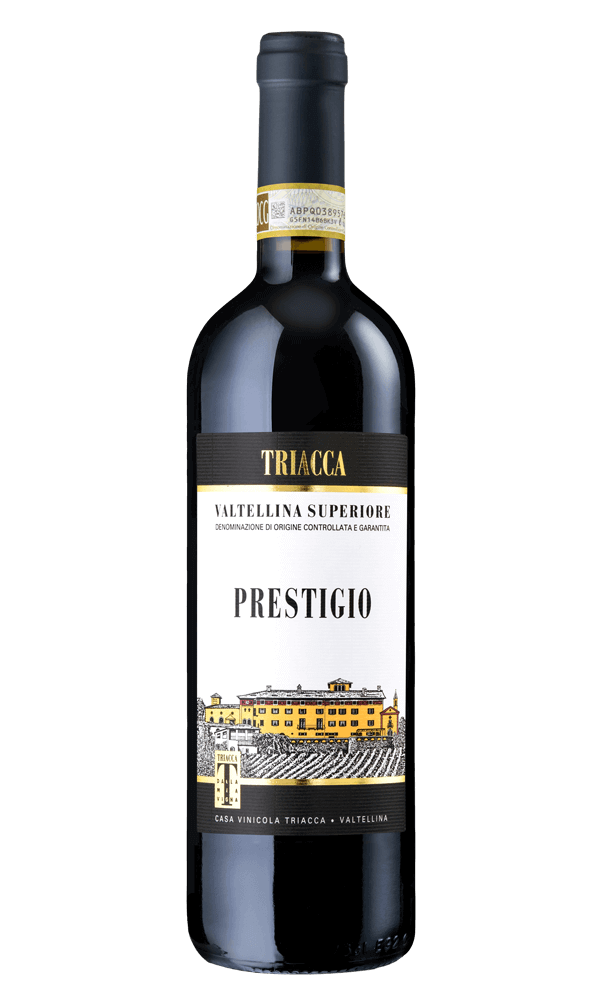 VALTELLINA SUPERIORE DOCG
Prestigio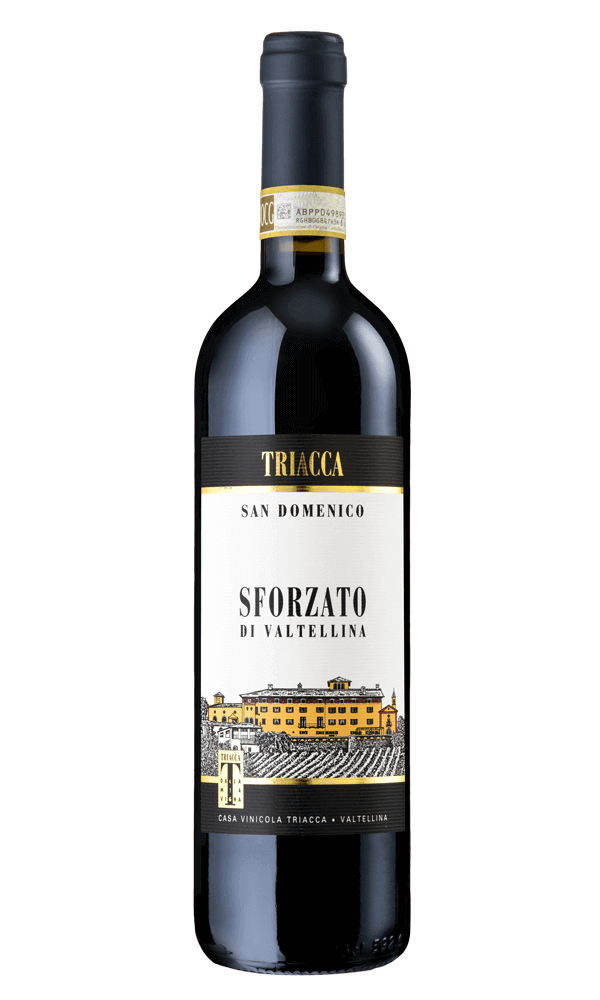 SFORZATO DI VALTELLINA DOCG
Sforzato San Domenico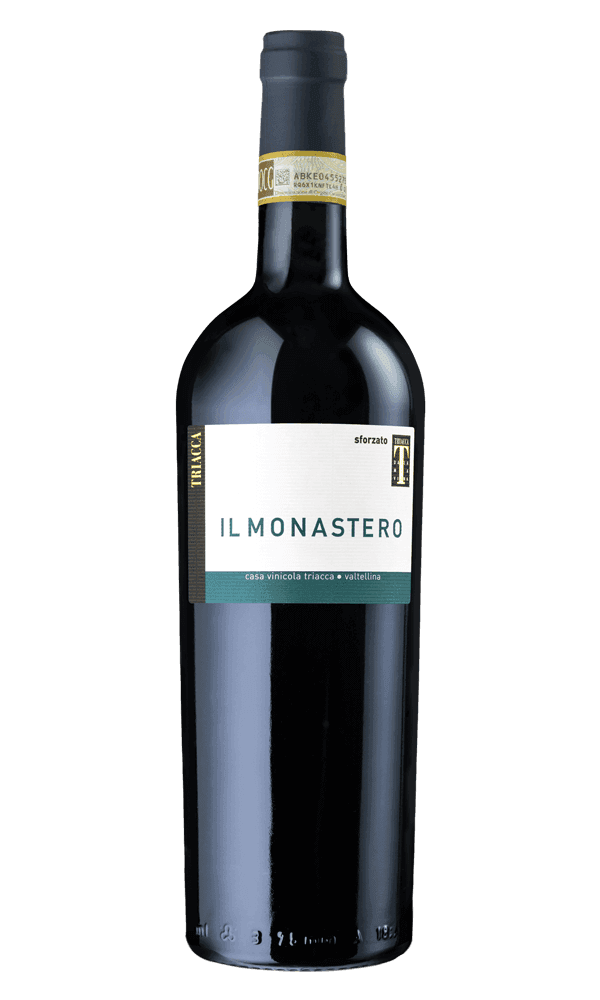 SFORZATO DI VALTELLINA DOCG
Il Monastero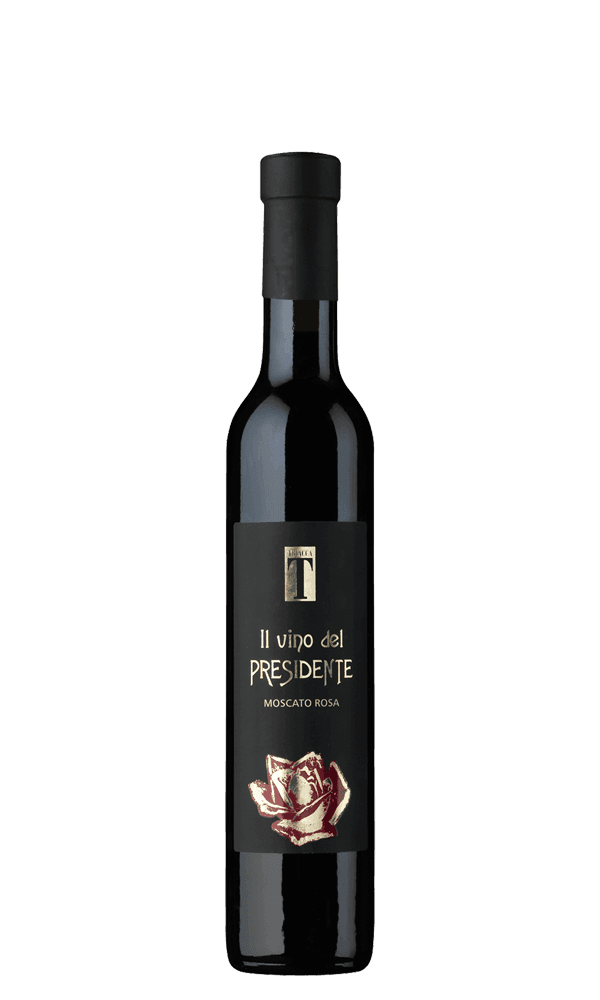 ALPI RETICHE IGT
Il Vino del Presidente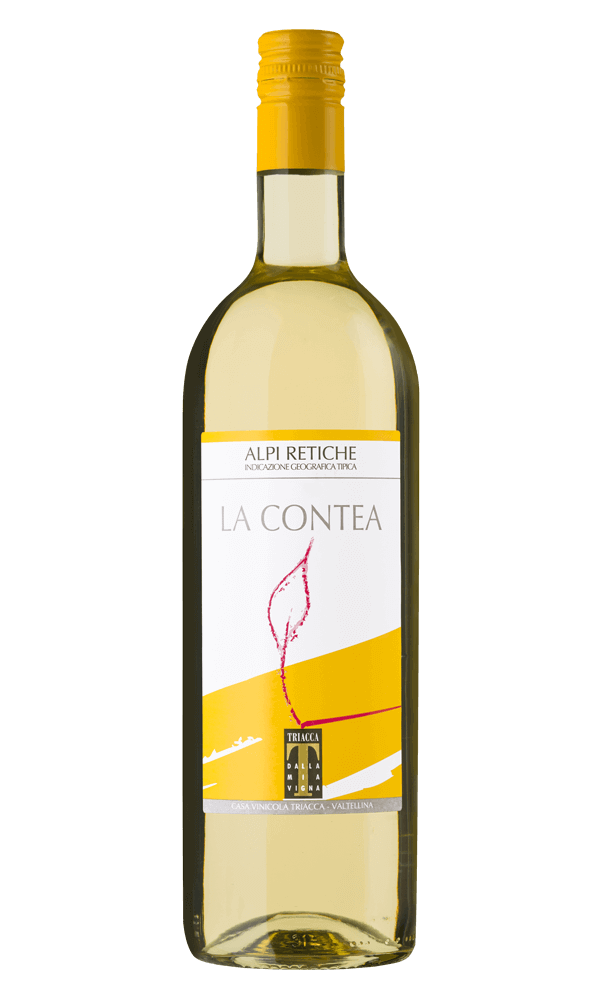 ALPI RETICHE IGT
La Contea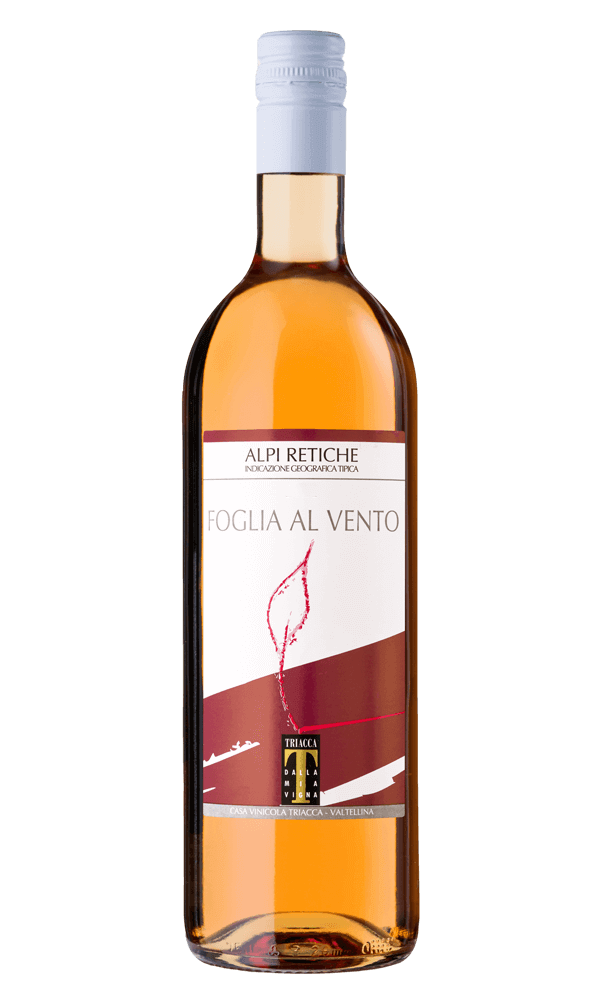 ALPI RETICHE IGT
Foglia al Vento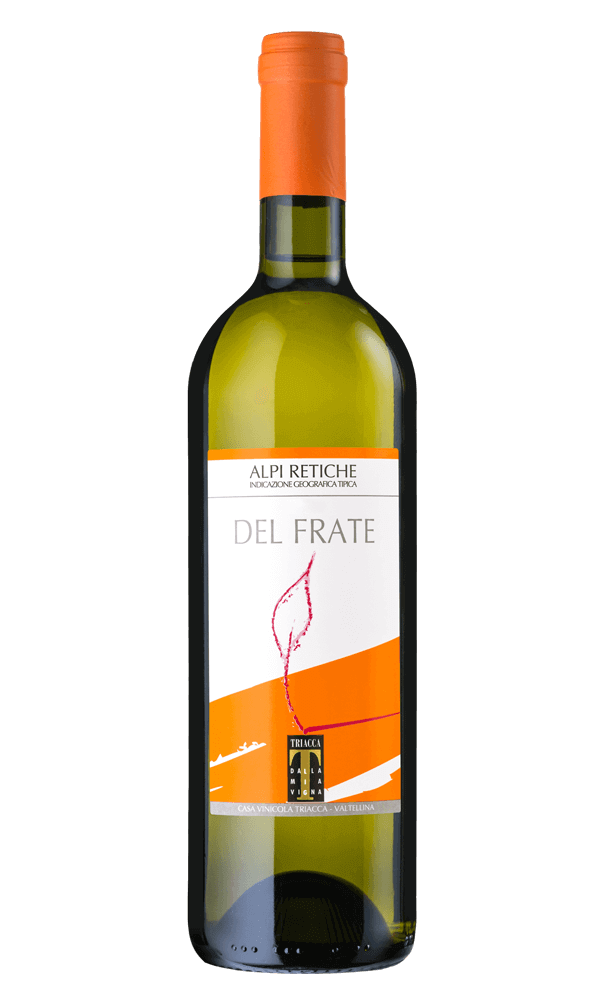 ALPI RETICHE IGT
Del Frate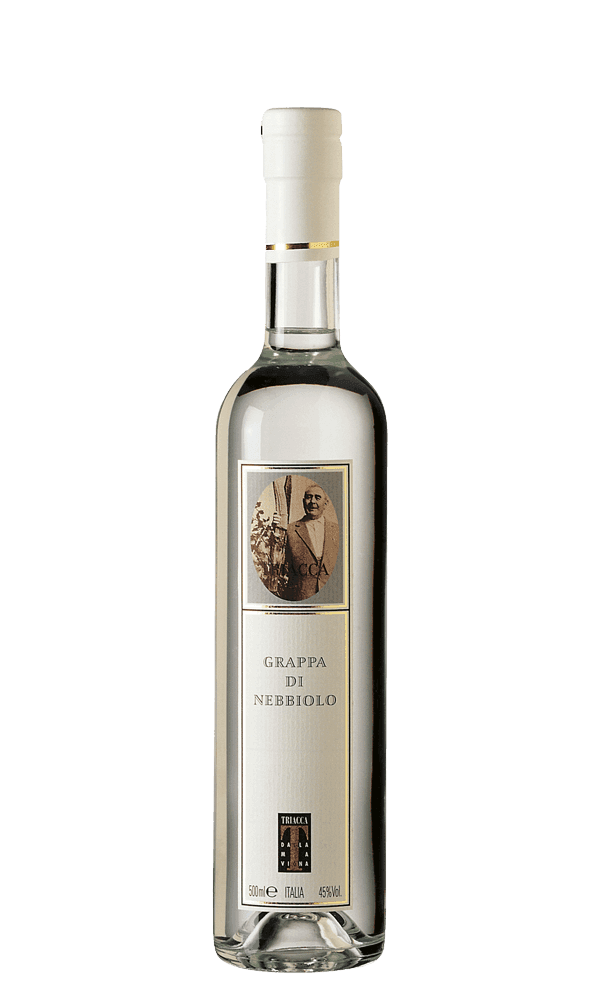 NEBBIOLO
Grappa di Nebbiolo
Wines and flavours from my vineyard
Thanks to our philosophy, which has led us to invest and acquire wine production areas, we provide and guarantee nothing but certified Italian goodness.
Valtellina and Maremma, Chianti Classico and Nobile di Montepulciano.
Every single production area is respected and nurtured to incentivise the authentic genuineness of products, each with its own unique characteristics, for a diversified, unique and valuable offering.
This is why the line of Triacca brand products includes reds and whites of Valtellina, Chianti Classico, Nobile di Montepulciano, spumante, grappas and olive oils.
Discover the production areas chosen for the creation of pure Italian excellence.