All the excellence of Montepulciano and Tuscany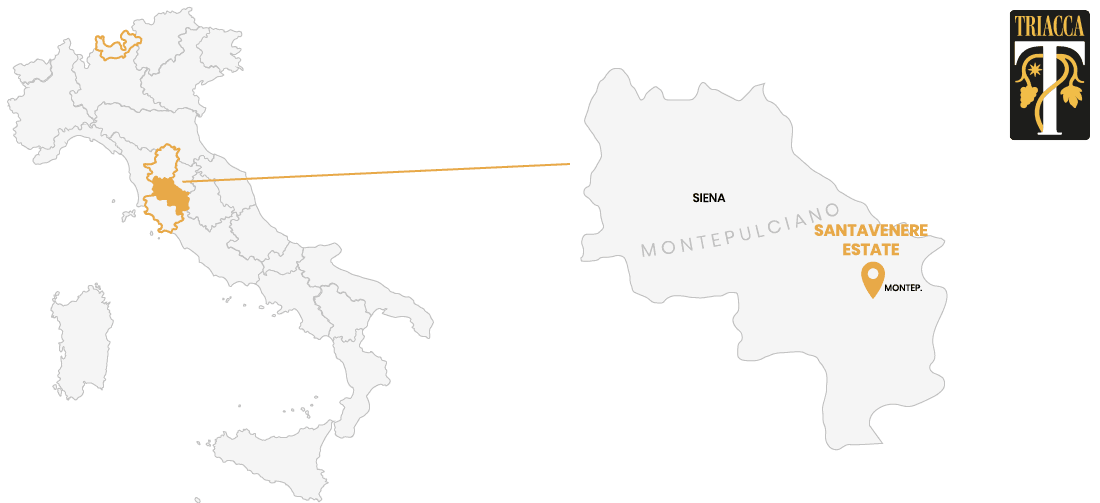 36 HECTARES
from 400 to 500 m above sea level
13 HA LA GATTA
10 HA VALGELLA
Through nobility, abundance and taste
Montepulciano Is a noble land, home to quality, genuine and authentic products that have become a symbol of this land of Tuscan pride and joy.
In 1980, the arrival of DOCG recognition, in addition to DOC Rosso di Montepulciano, brought to life Nobile di Montepulciano, heralding a determination for world-renowned recognition of Italian excellence.
Here, nestled between Valdichiana and Val D'Orcia, on hills up to 280 metres above sea level, at the foot of which stands the town, the vine fields and cellars of Santavenere are located at an altitude of 600 metres, with a total annual wine production of 1,500 hl, including the denominations of origin Nobile Montepulciano DOCG and Toscana IGT.
Between prestige and diversification
At an altitude of 600 metres, between Valdichiana and Val D'Orcia, the vine fields of our Estate stand proud on the noble hills of Montepulciano, enriching the king of red grapes, Sangiovese, with a totally different taste compared to the Chianti Classico area, in virtue of the unique terroir.
The Santavenere line of products includes Nobile di Montepulciano DOCG, red and white Toscana IGT, and Nobile di Montepulciano grappa.
Over 36 ha of vine fields, 80% of which are occupied by the iconic Sangiovese variety, 7% by Merlot and 6% by Chardonnay. 3% is occupied by Cabernet Sauvignon and the remaining 3% by Colorino.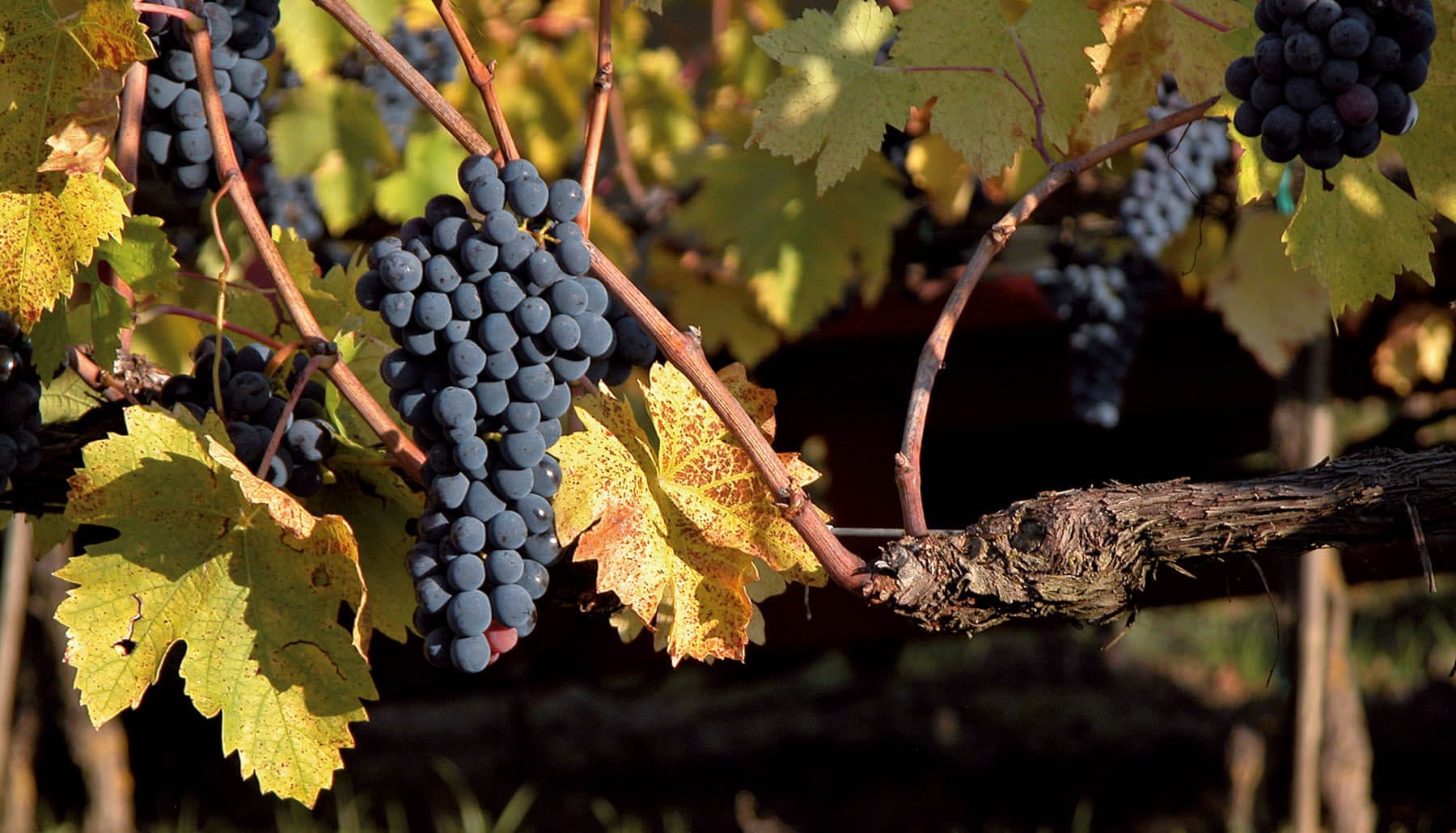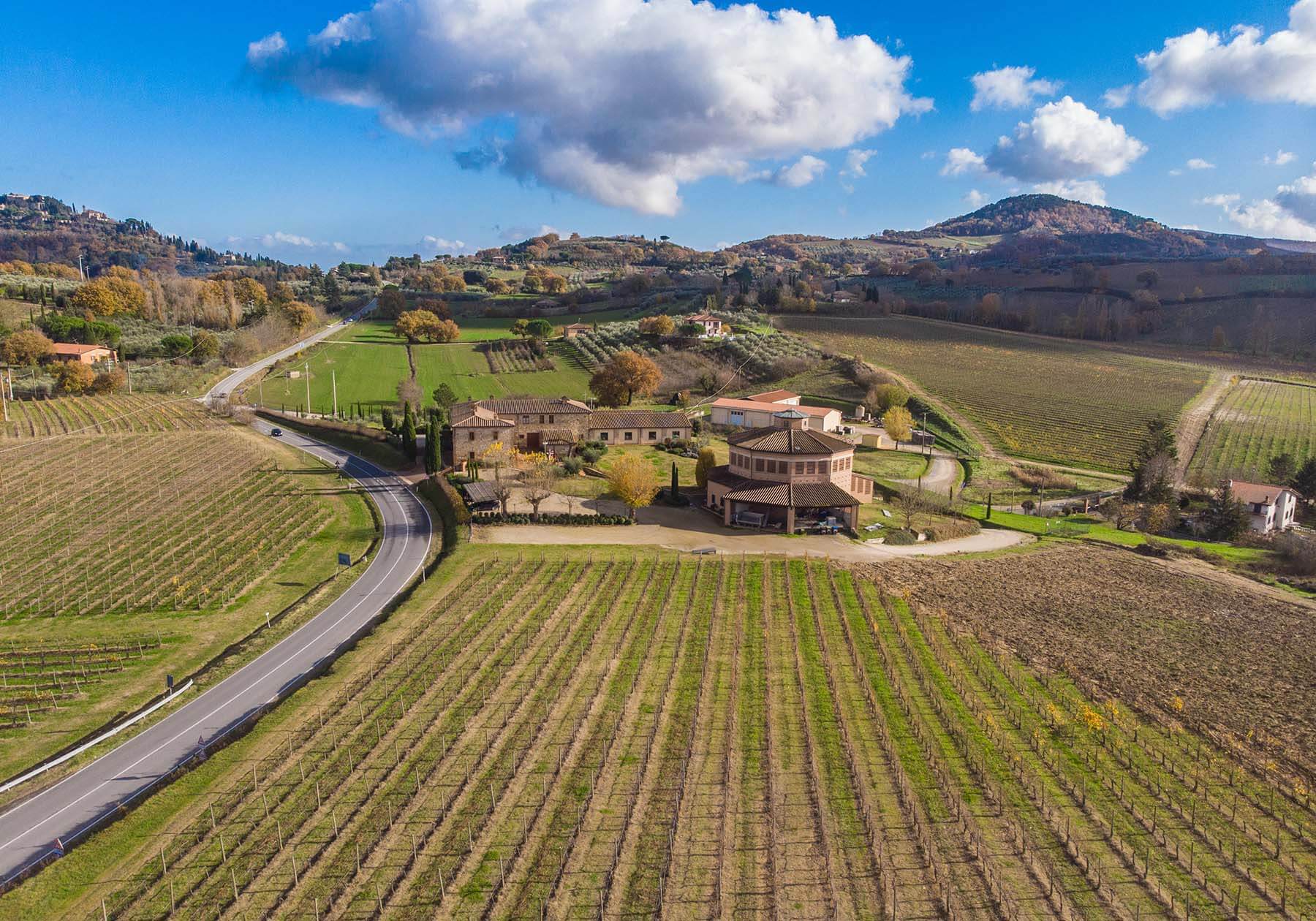 Between respect, innovation and optimisation
Conquering Montepulciano, one of the most important and historic wine production areas, has added prestige to our production offering, further driving our tireless quest for innovation, bring out the best in the land.
When we acquired the Estate in the 80s, vine fields occupied just six out of a total of 80 hectares.
36 hectares of land have since been renewed, enhanced by our farming systems, vinification techniques and the sustainable mechanisation of harvesting and processing.
Here, a desire for innovation and esteem for a noble land have converged with the creation and nurturing of vine fields as they grow, optimising their precious peculiarity.
Santavenere - Nobile di Montepulciano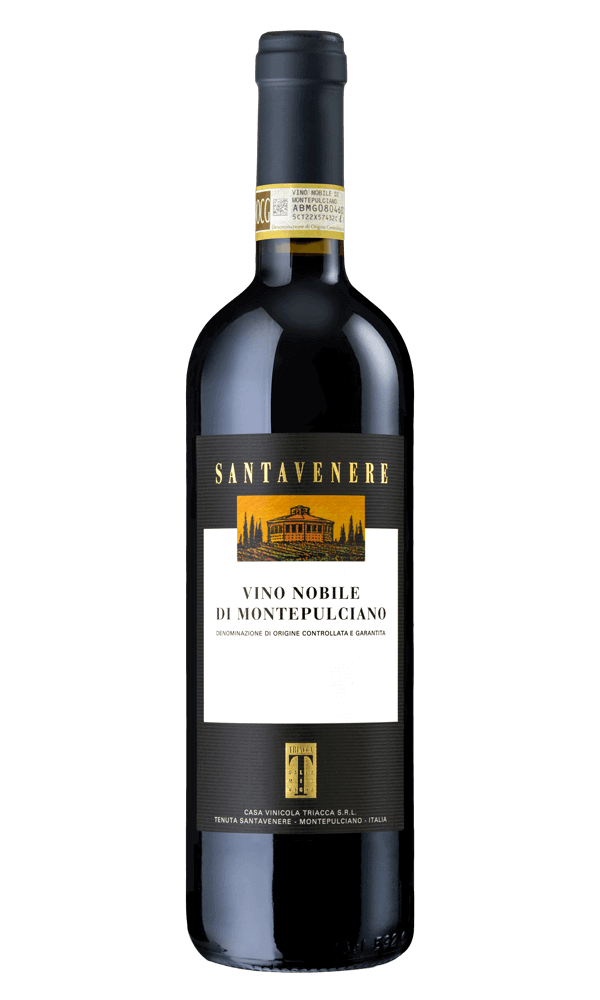 VINO NOBILE DI MONTEPULCIANO DOCG
Santavenere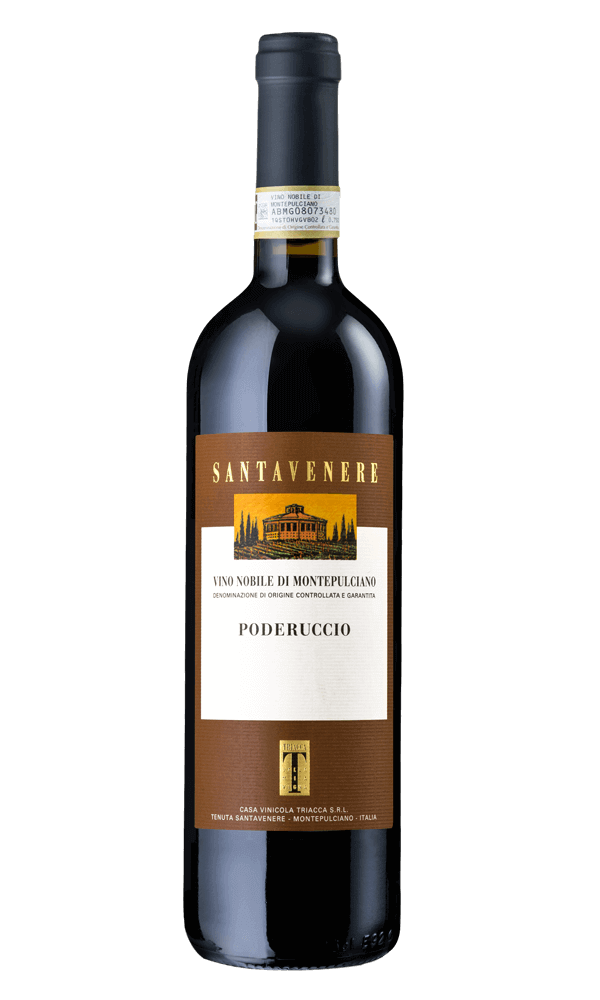 VINO NOBILE DI MONTEPULCIANO DOCG
Poderuccio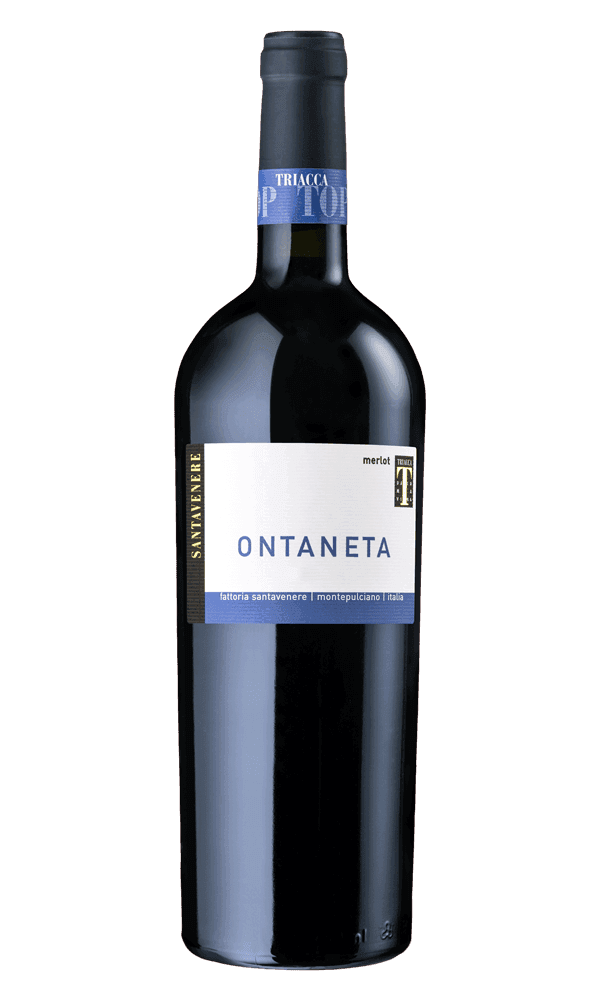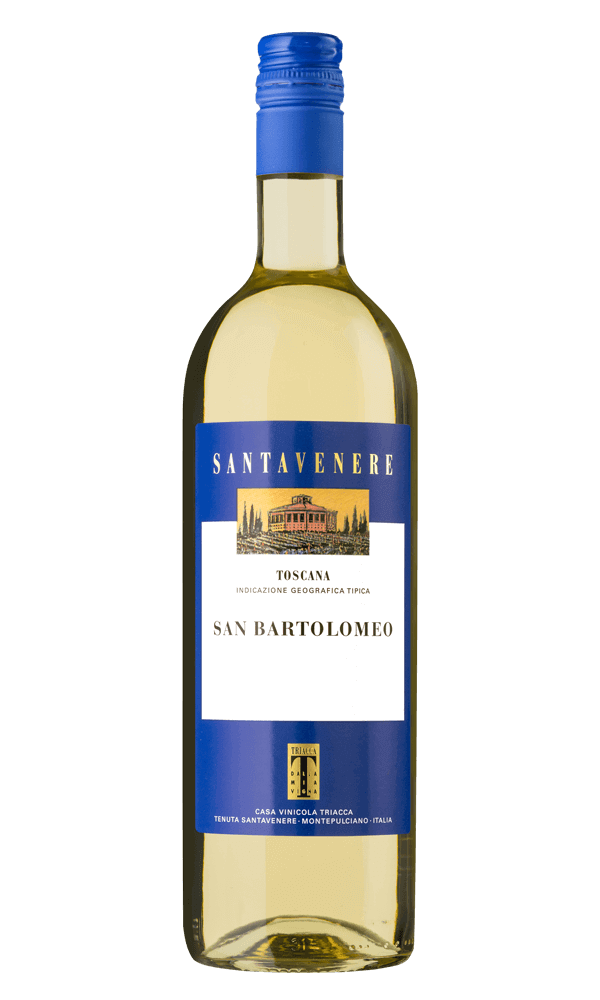 TOSCANA IGT
San Bartolomeo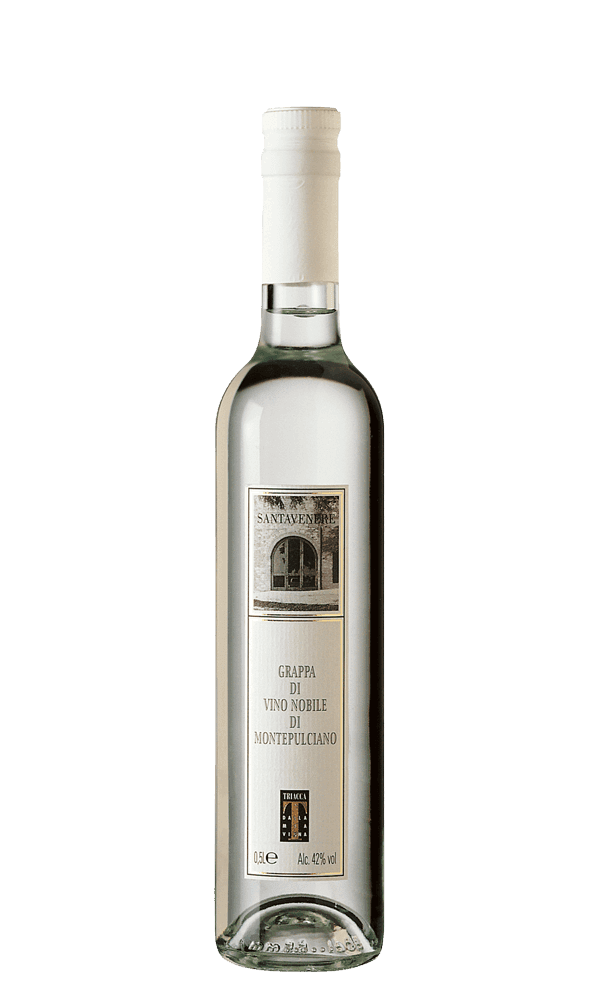 SANTAVENERE
Grappa di Vino Nobile
Wines and flavours from my vineyard
From Valtellina to Maremma, from Chianti Classico to Nobile di Montepulciano, the abundance and variety of our production areas enables us to achieve pure and genuine product diversification.
Today the line of Triacca brand products includes reds and whites of Valtellina, Chianti Classico, Nobile di Montepulciano, spumante, grappas and olive oils.
Here you will find all the production areas with a vocation for goodness and excellent wine.